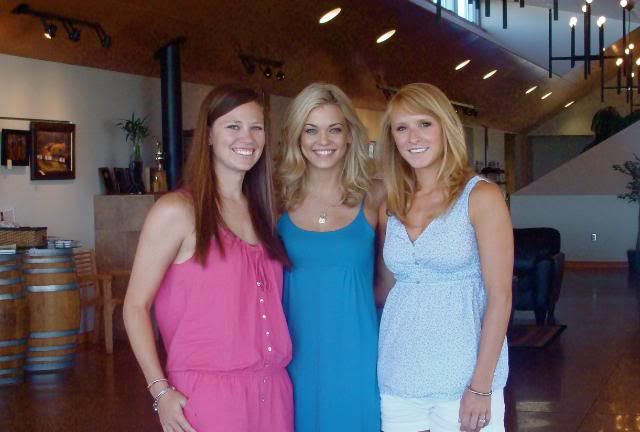 This past week, Emily, Lyndsey, and I have been hanging together here in Tri Cities while the boys have been in Eugene, Oregon for a roadtrip. I have to admit, I do miss my hubby a lot when he is away, but when you have such fun girls to keep you company, it's really not that bad! Here are some things we've been up to:
~ Cooking and eating a LOT of mexican food... we have decided that we are turning into mexicans... we call each other the "sombrero sisters".. It's really good and really CHEAP!
~ Becoming addicted to the show "Bethany Getting Married"... it's on Bravo and it's hilarious.
~ Planning our meals around Applebees' happy hour... once again, it's really good and really CHEAP!
~ Discussing our husband's careers and therefore our future, and of course, arms... (We're all married to pitchers).
~ Helping Lyndsey pack up her life here in Washington because she found out they would be leaving and going to the next team in California... so exciting for Josh! But we are really going to miss her... That's one of the hardest parts about this baseball life we live.
~ We decided to have a girls day and go tour this wine country we live in... the vineyards are beautiful!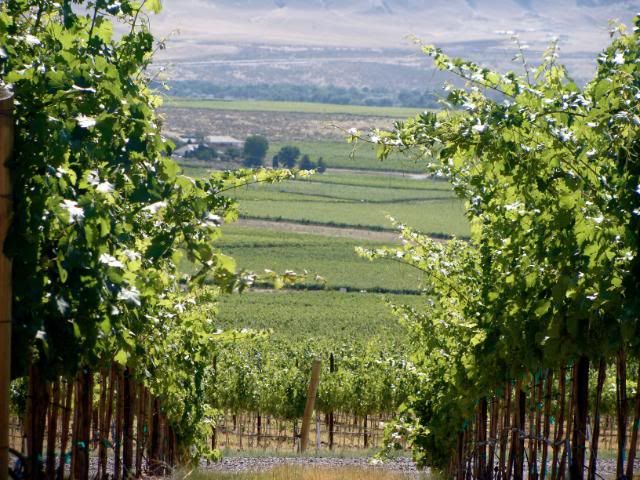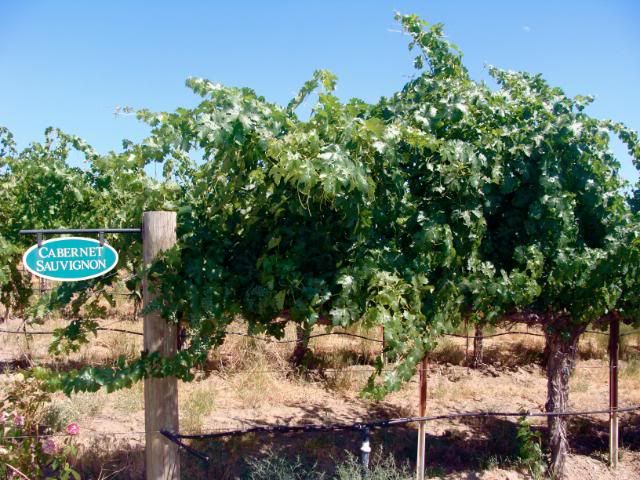 We started our afternoon with lunch at one of the most popular wineries here, Tagaris.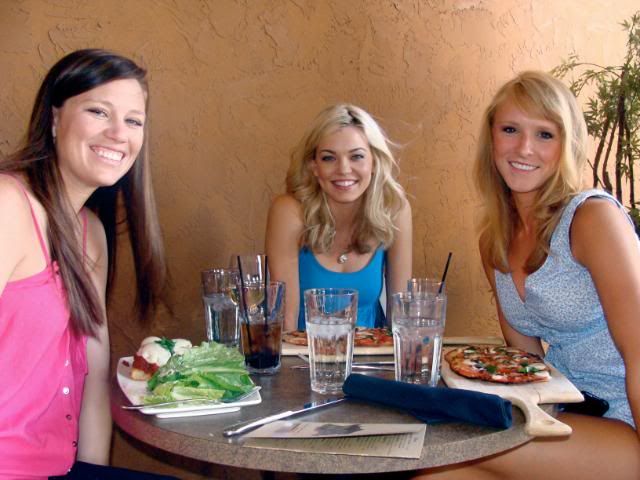 Aaron would say we were eating "chick food"... I had a Caprese Flatbread.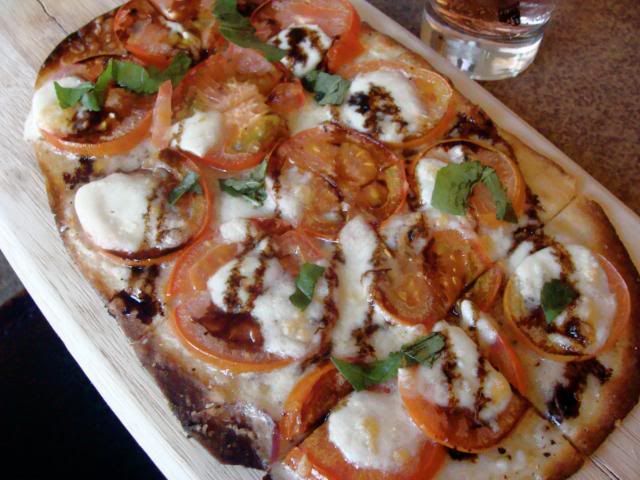 Then we were off to the wineries.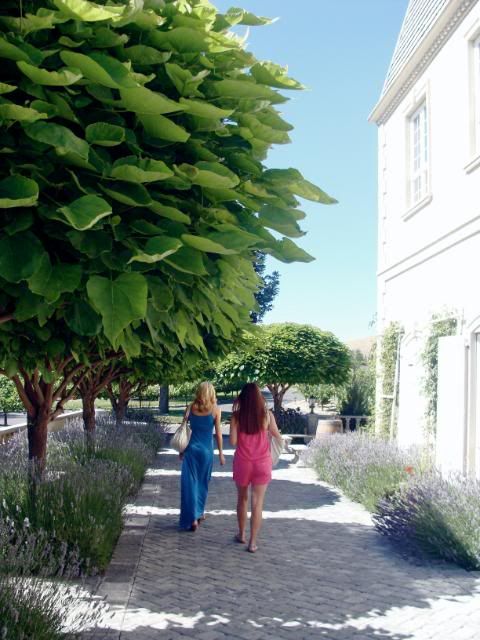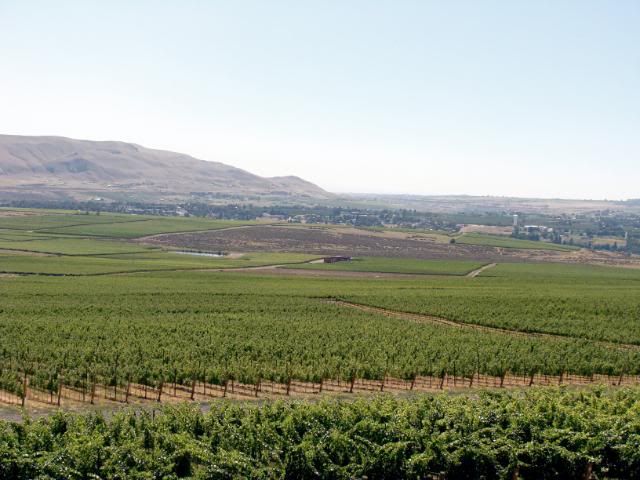 One of the wineries had a huge barrel room that seemed 30 degrees cooler than the miserable heat outside. We hung out in there for a while...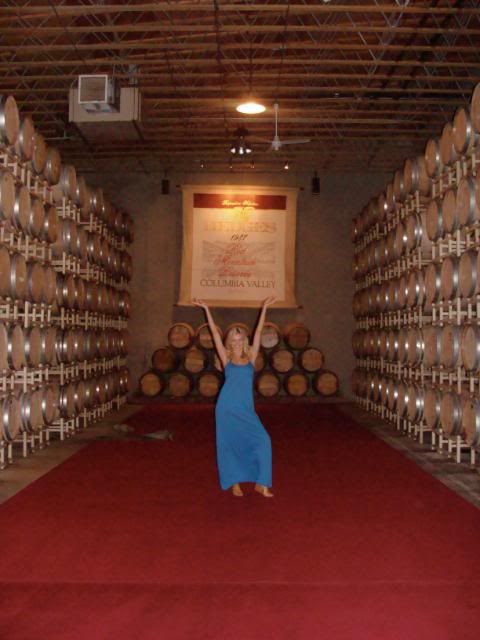 Some "photographer man" insisted he take our picture and we actually didn't mind, considering he made us all look 6 ft. tall!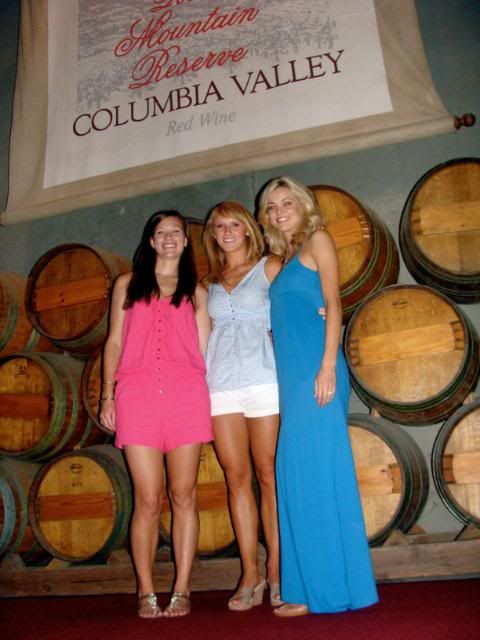 Then we decided we needed to take some pictures together because we always forget to take them... and Lyndsey is leaving... :(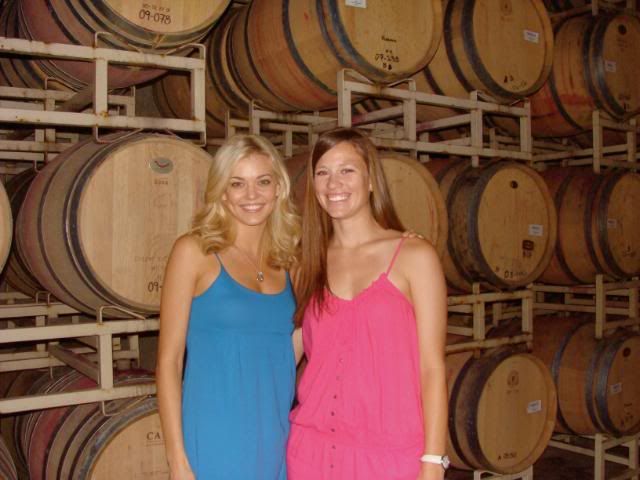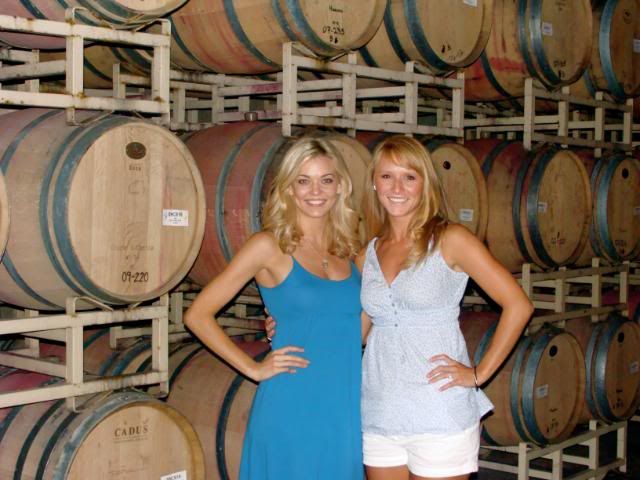 A week away from our boys is not always the easiest thing to endure, but when we have each other it seems to go by a whole lot faster! I am so thankful for them and we will miss Lyndsey so much!
Hope y'all are having a wonderful start to your week and Happy Monday!