Well folks, I am officially 23 years young. And it has been so much fun celebrating! It all started off with a
"Happy Birthday Jill, Josh, and America!"
party on the fourth with a mexican fiesta, birthday cake, and fireworks... followed by a fun day of riding jet skis and eating really really good food with my hubby. Yes, my birthday happened to fall on Aaron's one day off of this month!
Josh's birthday is on the 5th, and mine is on the 7th, and of course we had to celebrate America's birthday, so we had a triple birthday bash to celebrate all three!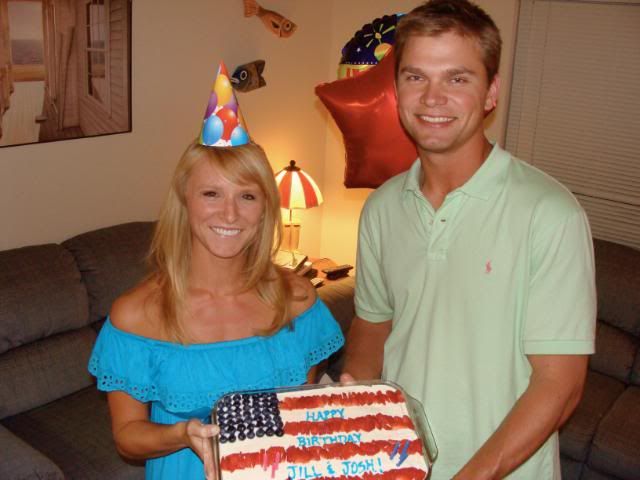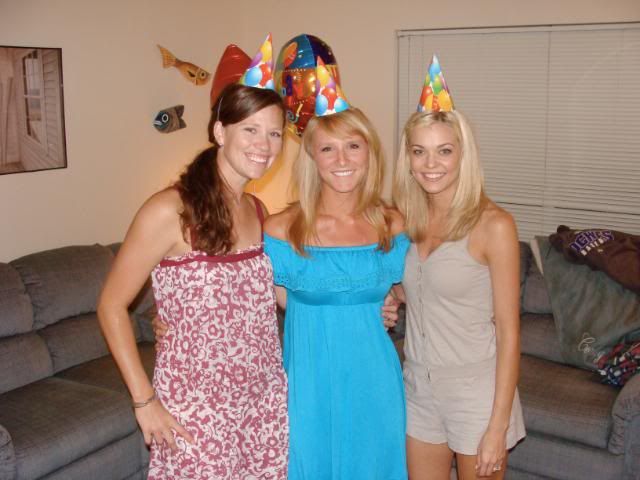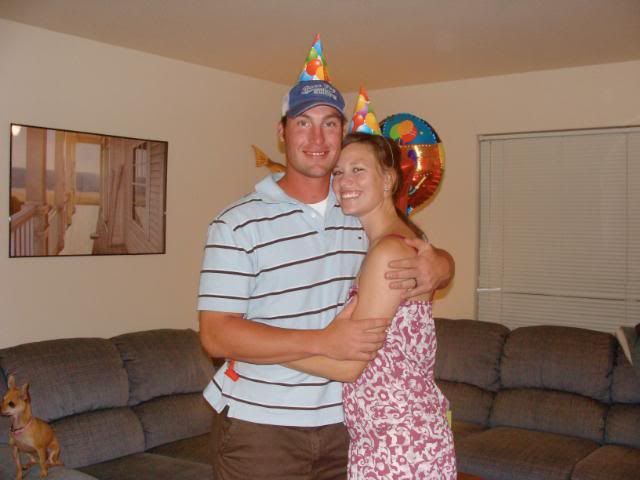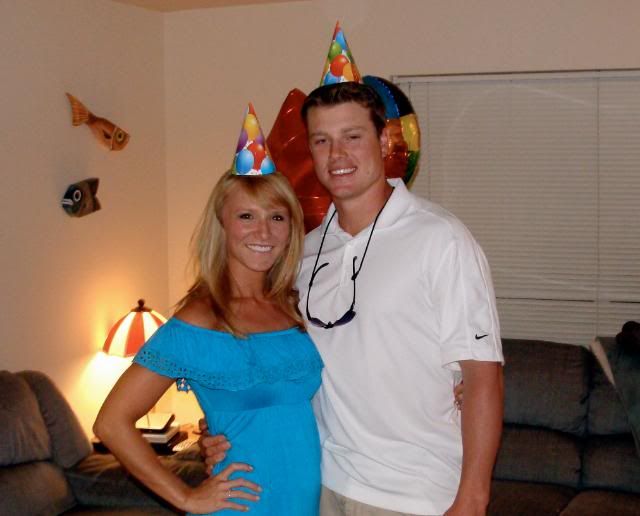 Lyndsey decorated the apartment with festive balloons and fireworks...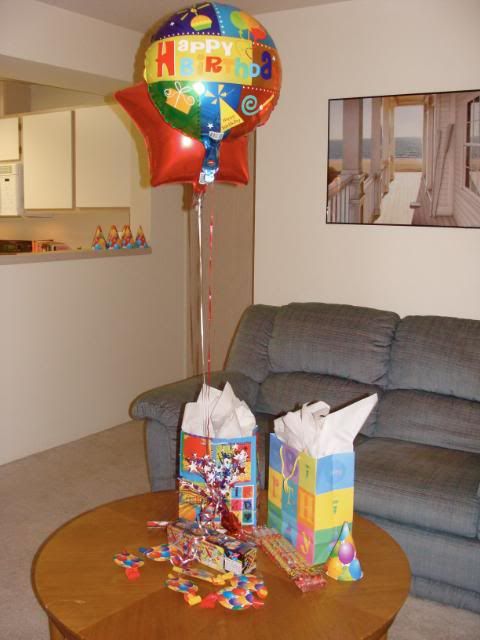 The dogs got in on the fun too!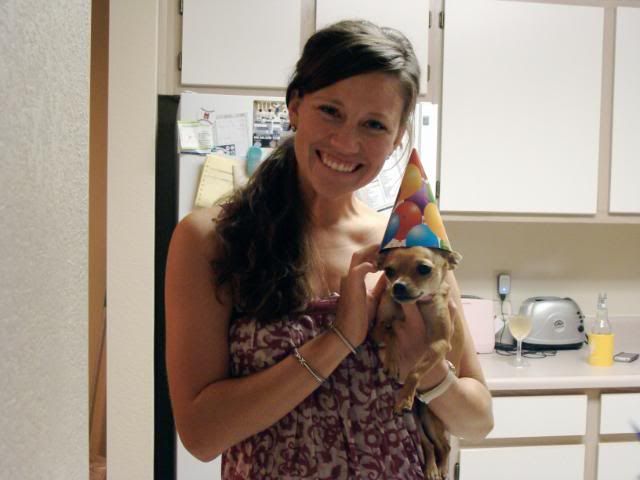 Belle was mad the birthday hat was messing up her hair.
This is Slider... you can tell by his name that he is the son of a pitcher. :)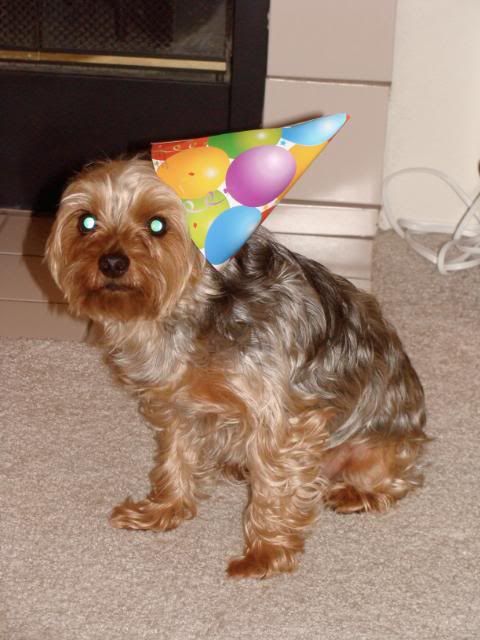 We- the girls- made tacos, salsa, and guacamole and it was delicious.
The cake was equally good!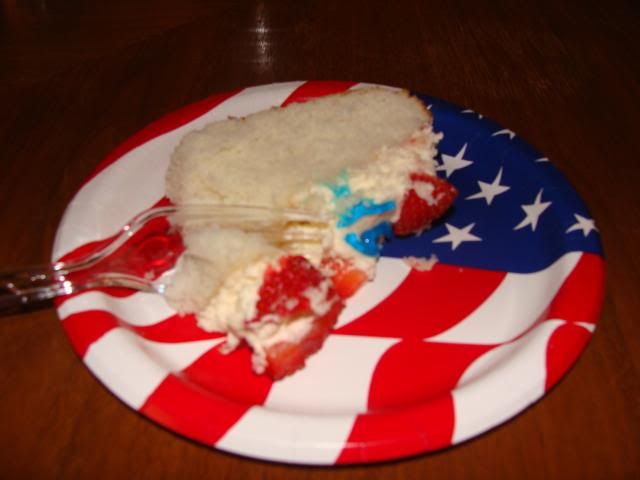 We even blew out our candles as they sang Happy Birthday.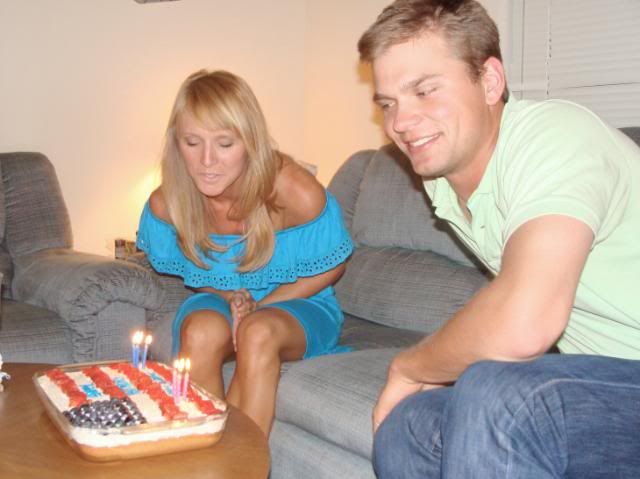 And then we opened presents!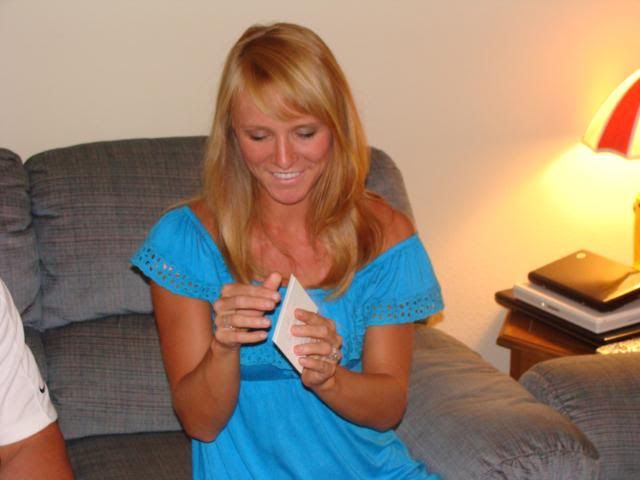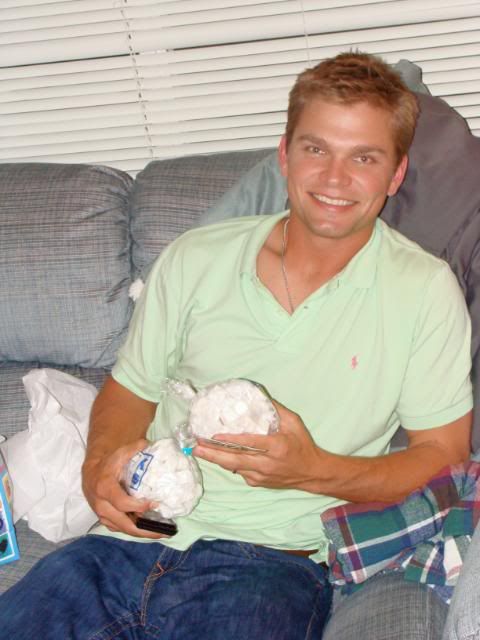 And then we all loaded in the back of Brad's truck and drove down the road to do our fireworks.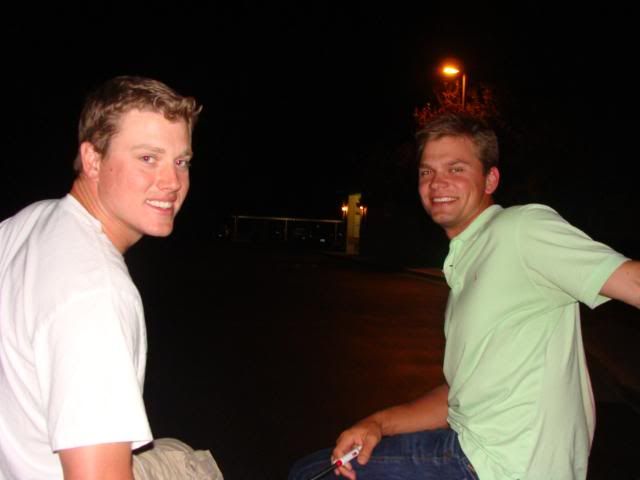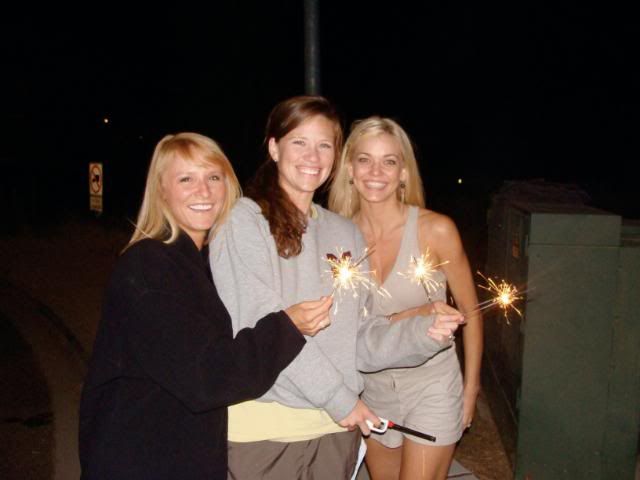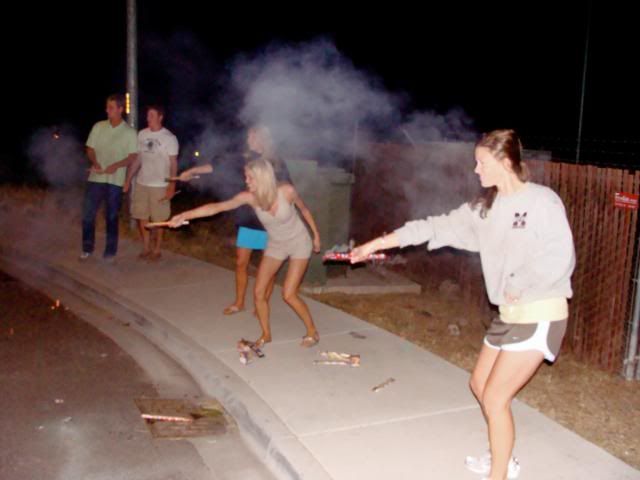 We had so much fun!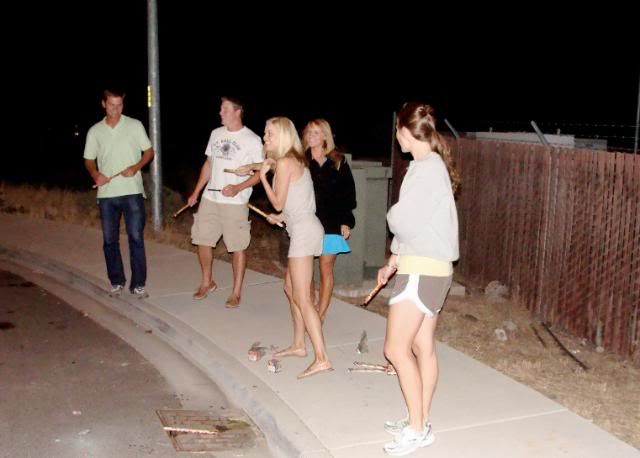 The former Auburn cheerleader came out in Lyndsey!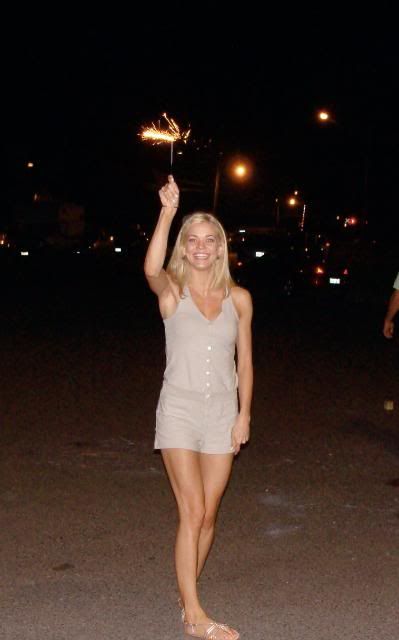 We were having entirely too much fun! Is there such a thing?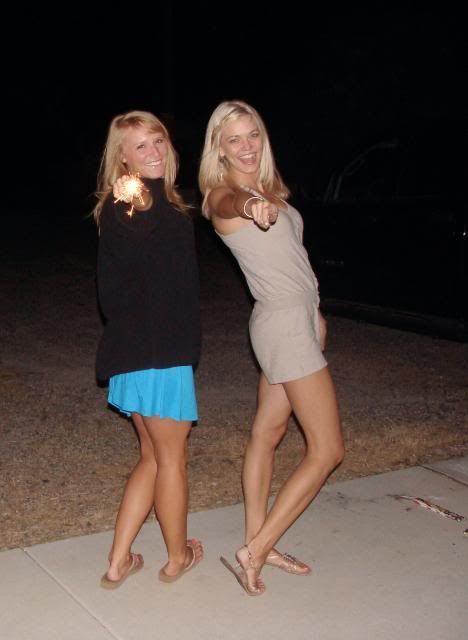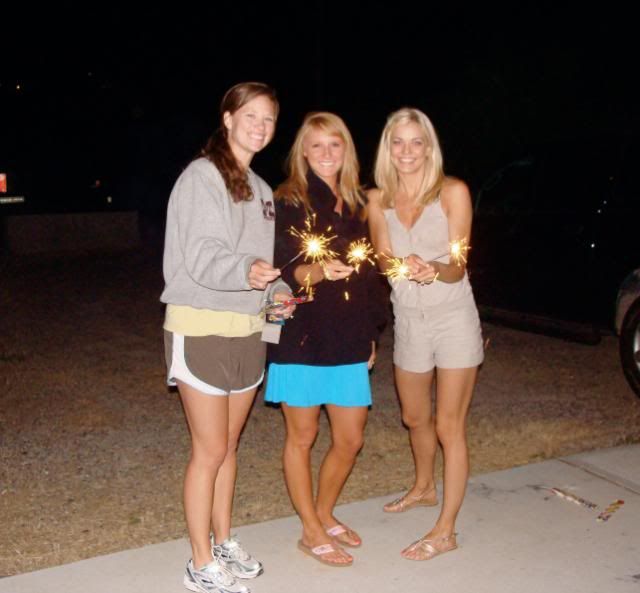 Josh and Lyndsey's sparklers went crazy on my camera.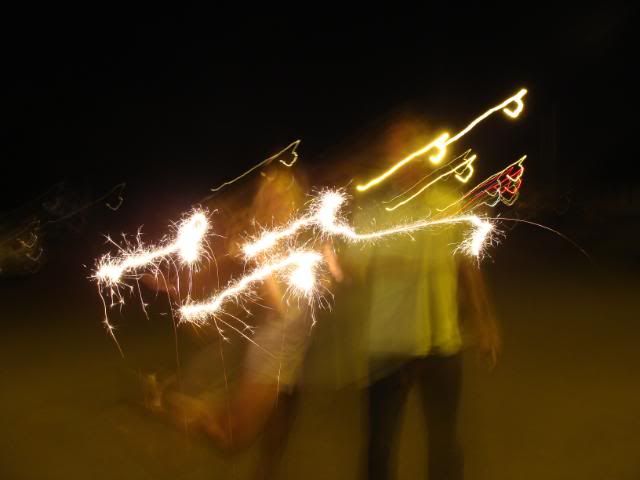 You could officially say that fun was had by all.
On my birthday, the 7th- which happened to be a day off for the month, a group of us rented jet skis for the day and rode down the Columbia River. It was so much fun!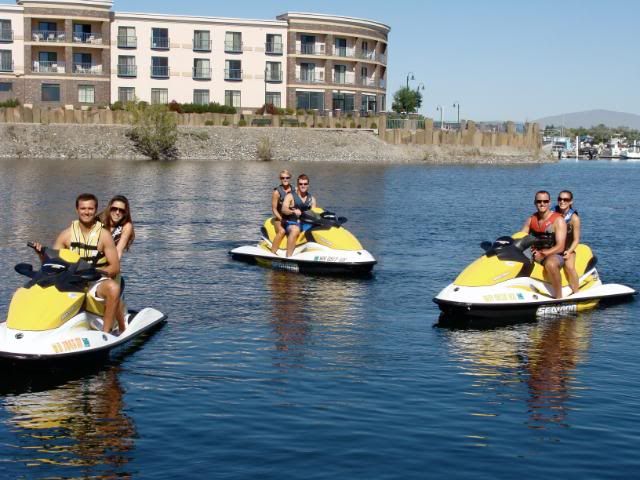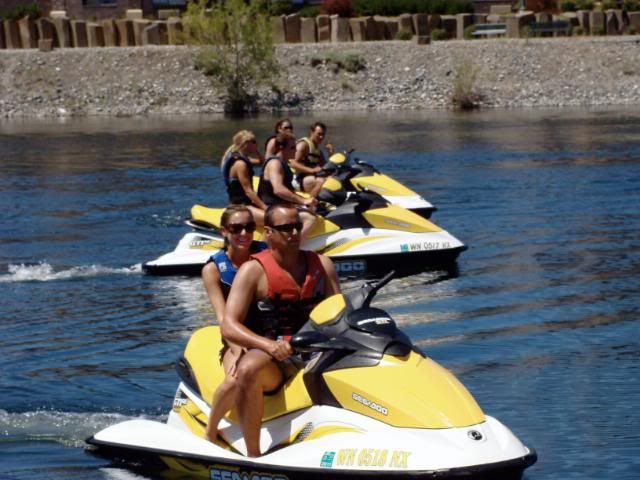 After a few hours of riding, we ate lunch at Anthony's on the water.
For being the birthday girl, I got a Molten Chocolate Lava Cake with vanilla ice cream and rasberry sauce. It was DIVINE!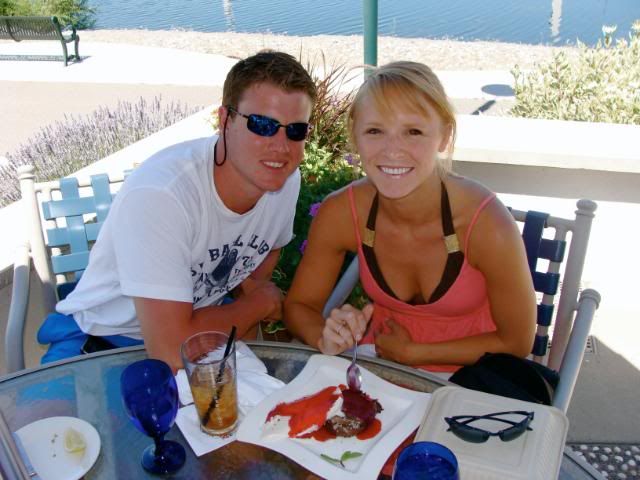 Later that evening Aaron and I had a romantic date at, once again, Anthonys... can you tell we love this place? They have a different menu at night which is a little on the pricey side so we decided we would splurge on my birthday.
Aaron had to have the raw oysters of course... you actually eat oysters with "oyster crackers" here instead of saltines. Who knew? :)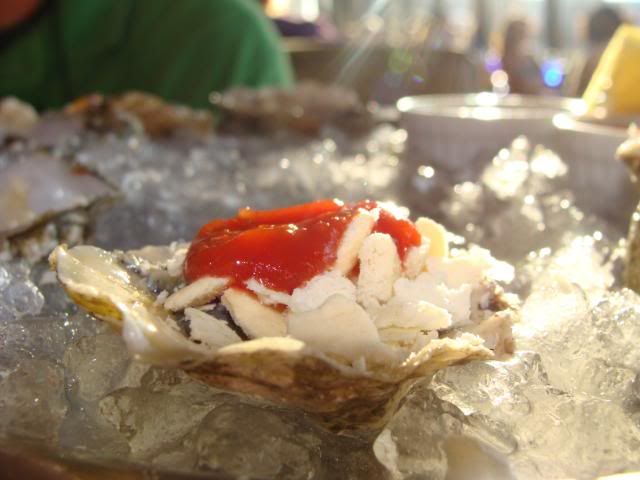 They serve amazing seafood... My dish was made up of salmon, cod, mussels, and clams in a tomato basil sauce. Delicious!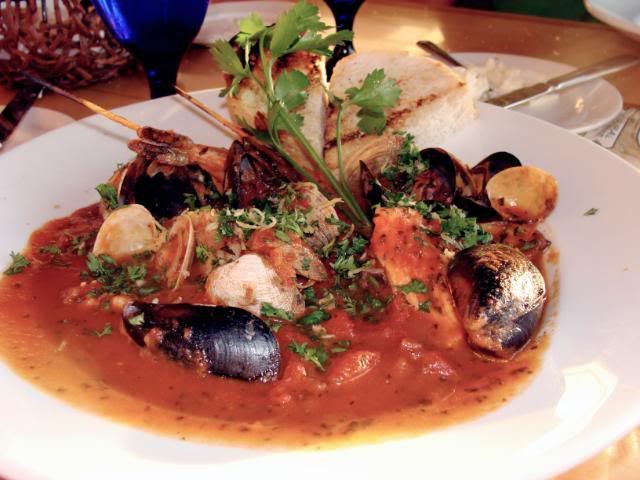 Aaron got the halibut served in a lemon beurre blanc (butter sauce) with chive oil on top with potato gratin on the side.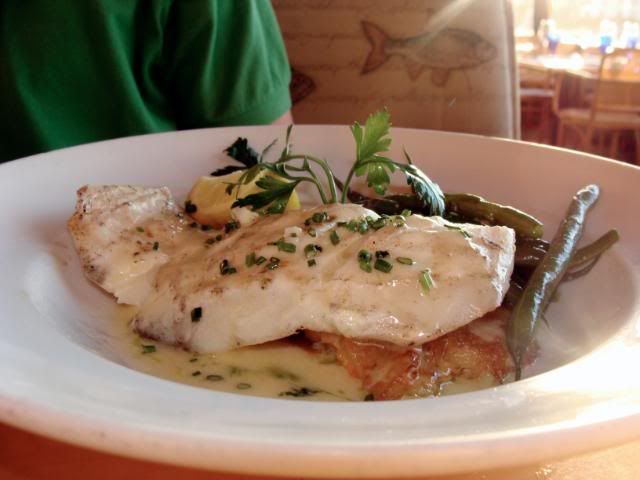 Fun friends, delicious food, and quality time with my boy made for a perfect 23rd birthday!