Several weeks ago we went on a roadtrip to Salem, Oregon and I just haven't gotten around to showing y'all! It was a beautiful drive along the Columbia River... once again, please ignore the bug guts on the window!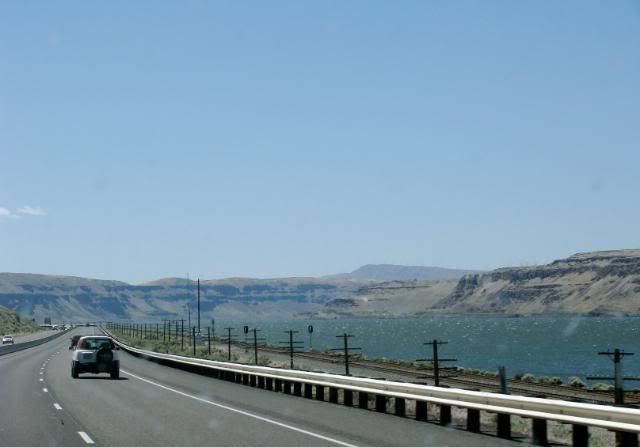 Because there's not many trees over here in the desert, it can be very windy... therefore there are a lot of windmills. They're huge!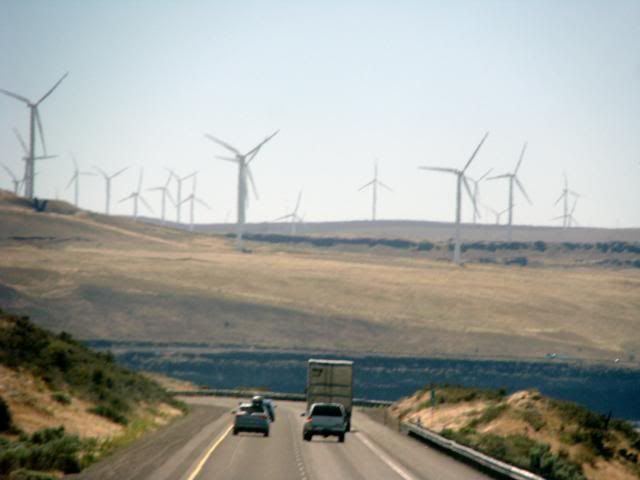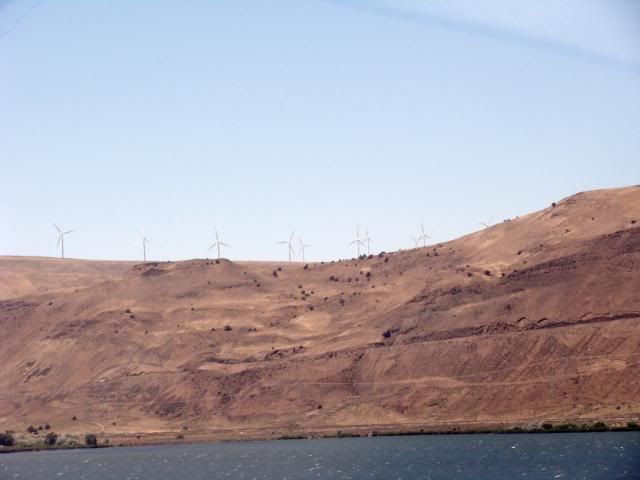 We had a gorgeous view of Mt. Hood almost the entire way.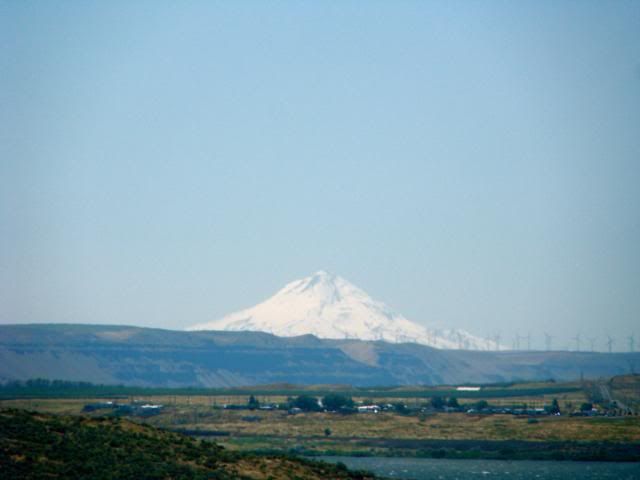 Here's a close up.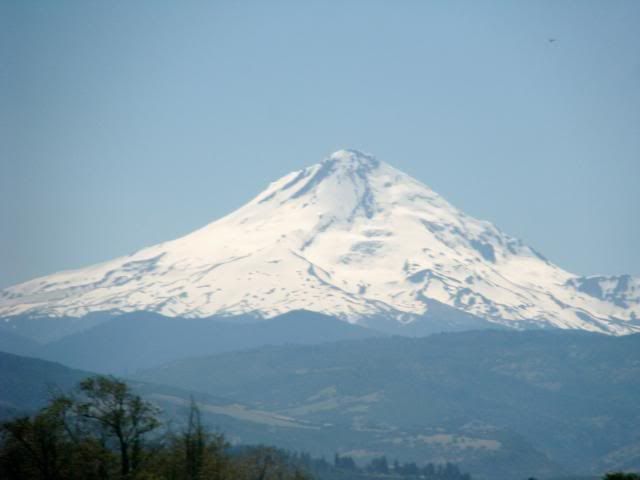 My favorite part of the trip begins here... you're just riding along the river...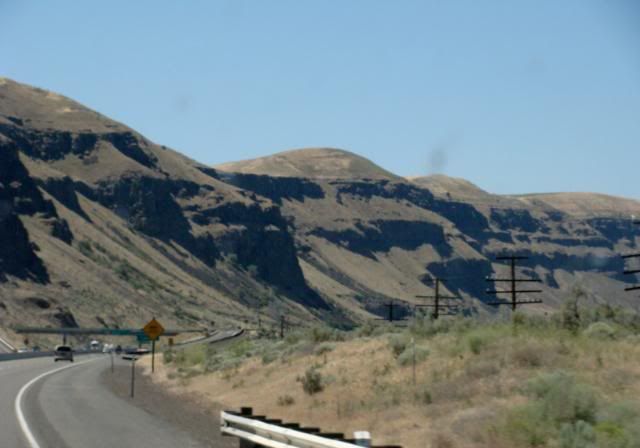 And you're beginning to come around the corner...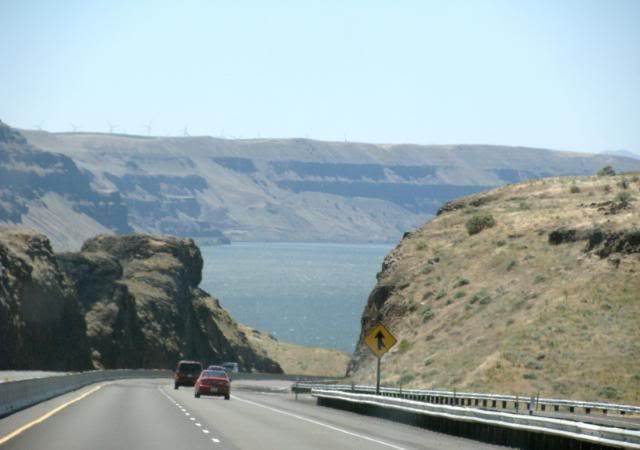 and you stumble upon this beautiful sight!
The Columbia almost turns into a lake and it is beautiful.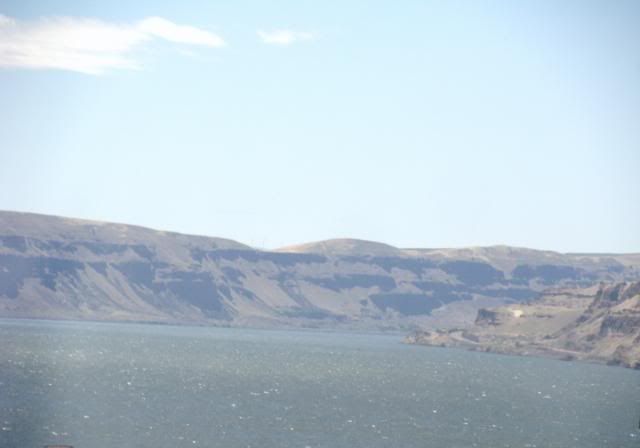 There are lots of cool bridges along the river.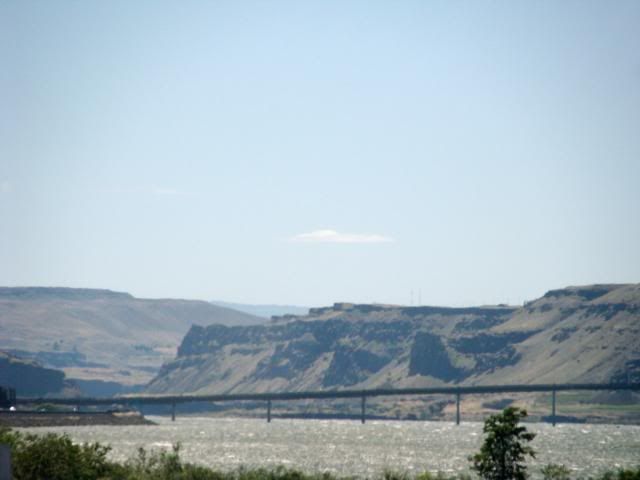 You know you are getting out of the desert when you start seeing these trees.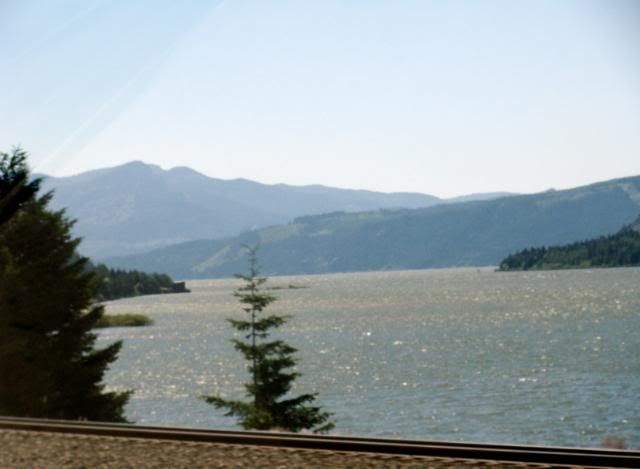 It was a beautiful drive and of course we had to make a little detour through Portland!
I definitely did not take pictures like I should have in Portland (Nordstroms was calling our names!) but I will tell you it was a really cool city with a TON of bridges! Salem on the other hand was pretty, but nothing to write home about so all I really have is this picture from one of the games... this is when Lyndsey was with us. We miss her!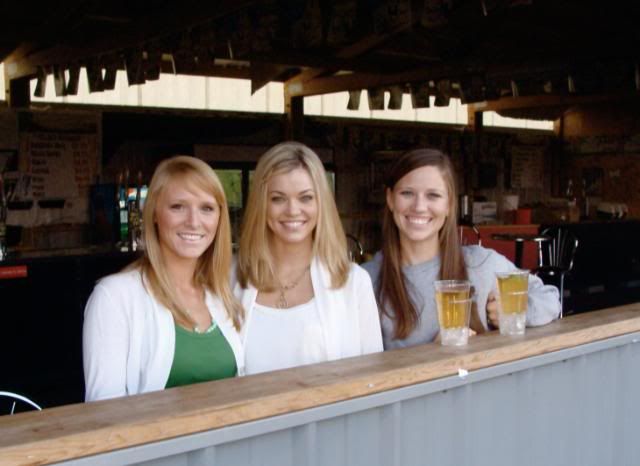 So there's Oregon for you!
Moving on to the Yakima River... the one behind our apartment.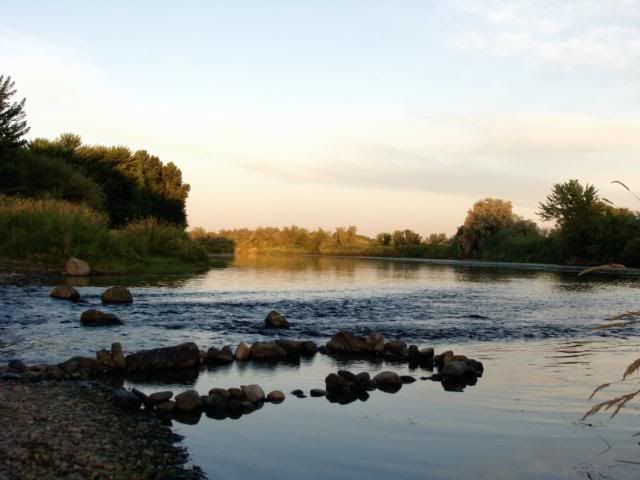 We had an off day on Tuesday and the boys decided to do some fishing. Aren't their farmers tans irresistible?
Aaron was definitely in his element!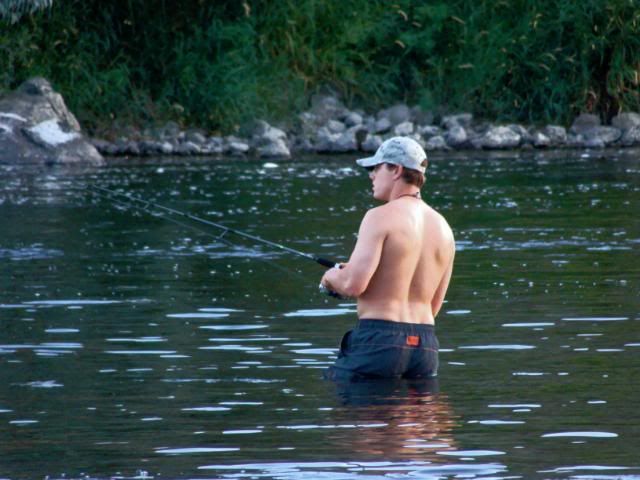 The only thing holding Belle back was her leash. She wanted to go swimming with Brad so bad! She such a little daddy's girl.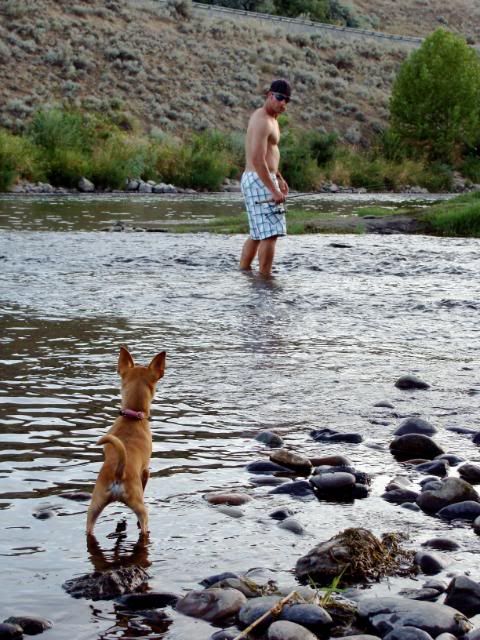 Poor thing doesn't get out much (due to our unusual schedules) so she was in heaven!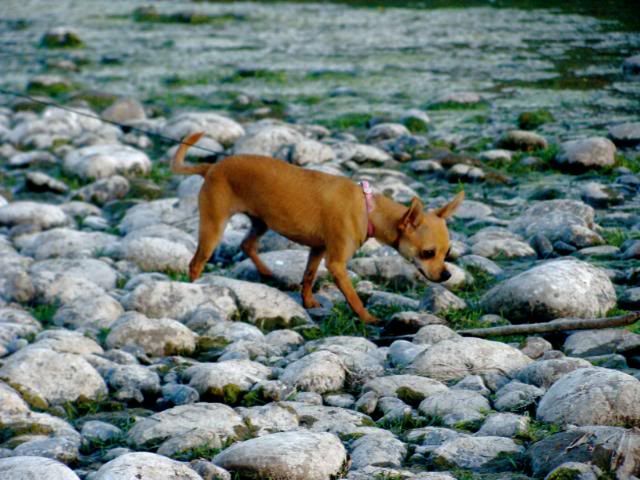 To be such a little diva, she sure did love jumpin' in the mud puddles! Emily had to carry her back... this picture cracks me up. She's such a little priss!
It was a beautiful evening...
The water was clear so you could see all the little round rocks at the bottom.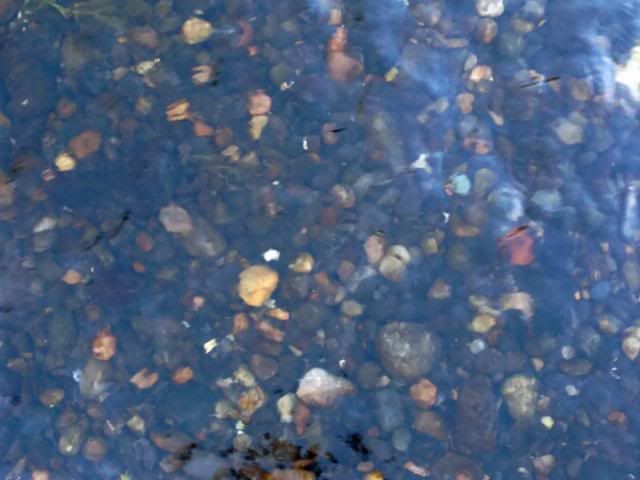 And the sunset was picturesque of course.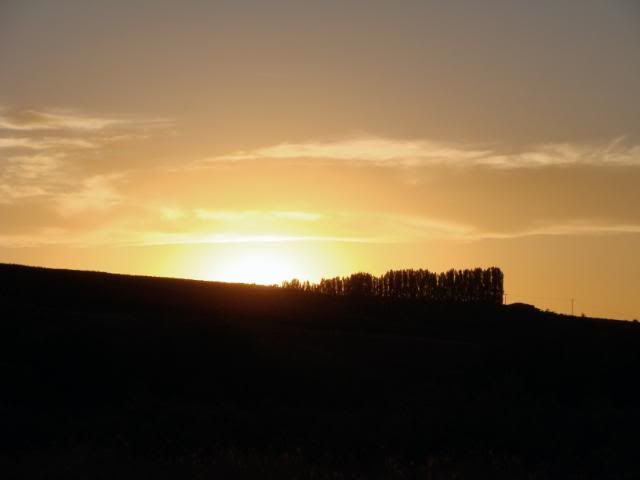 After all the traveling we've been doing, a relaxing off day was just what we needed! Have a great weekend blog readers!