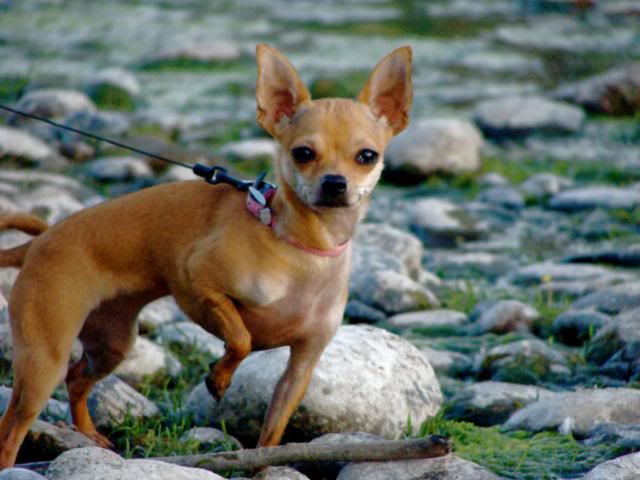 For a while y'all have been seeing Belle pop up in a few pictures here and there and I decided that this "miss priss" deserves her own post. She is Brad and Emily's baby, and therefore, our 5th roomate. She keeps things interesting around here.
She has many names:
Bellie
, Bellie
Minelli
,
Bell-va-dear
, Little, Little
Lady

and on and on...
When
Lyndsey
was here, Slider was Belle's boyfriend... They had many playdates.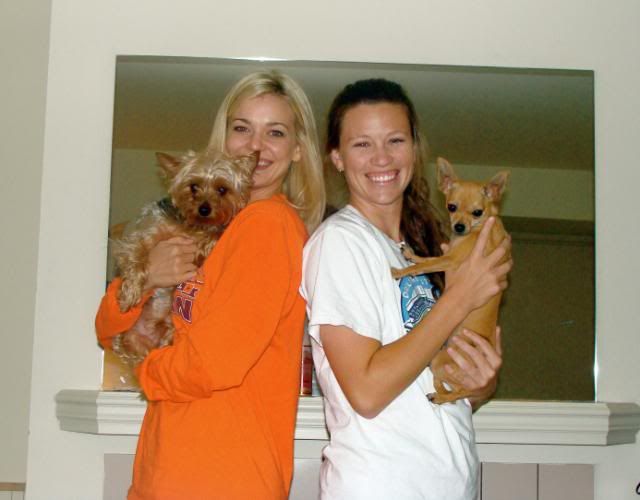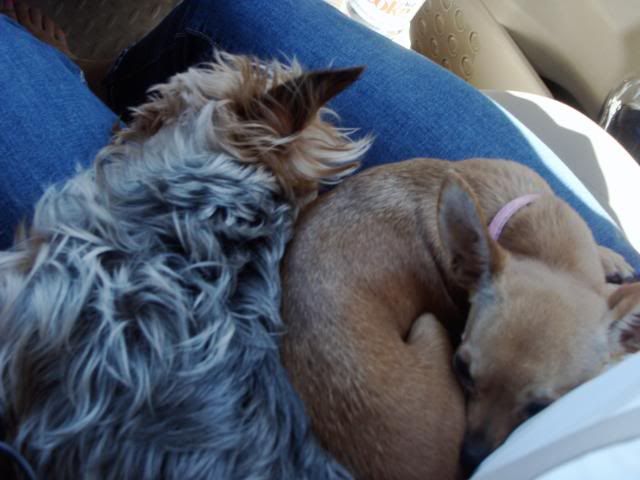 but she's a flirt and has quickly moved on...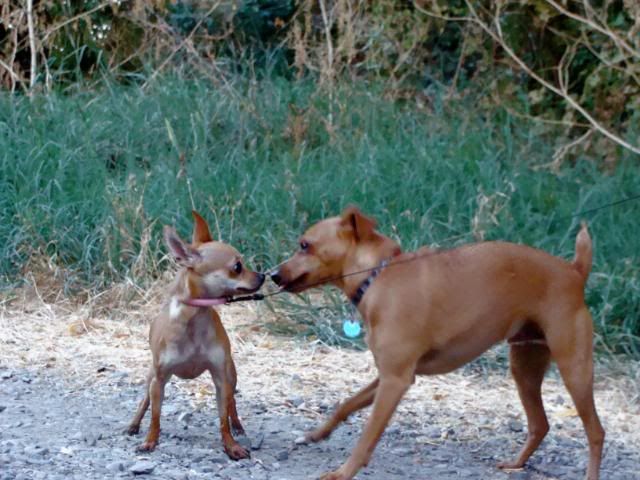 To be such a little diva, she doesn't appreciate being photographed. This is the attitude I get when I start to take her picture...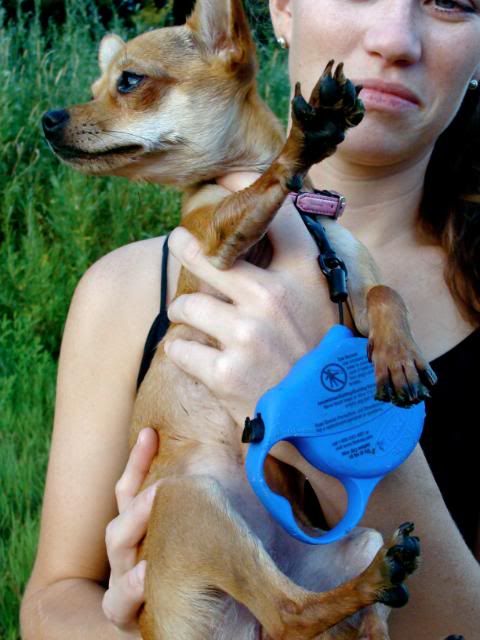 But I will say, Belle is not your typical moody, yappy chihuahua. She never bites even though she acts like she's going to and just so happens to have to "yawn". She kills me. The happiest you will see her is when you come home... she is the most friendly little greeter! And look in the back, she loves to leave us "gifts"!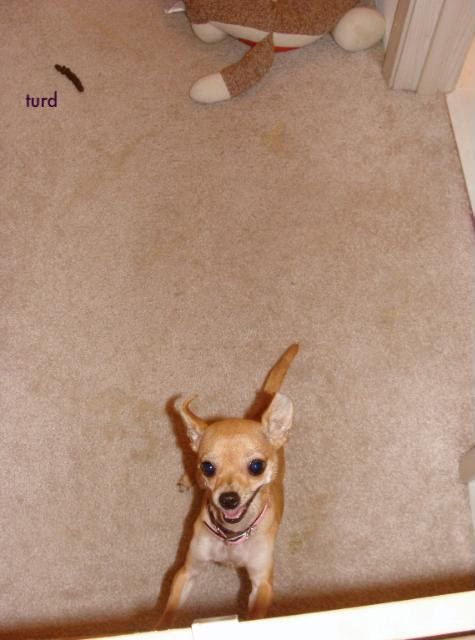 She's not so happy when she has to have a bath. I love how ears lay back when she's mad or scared. I could eat her alive!! Please notice her little "twigs" of arms and legs..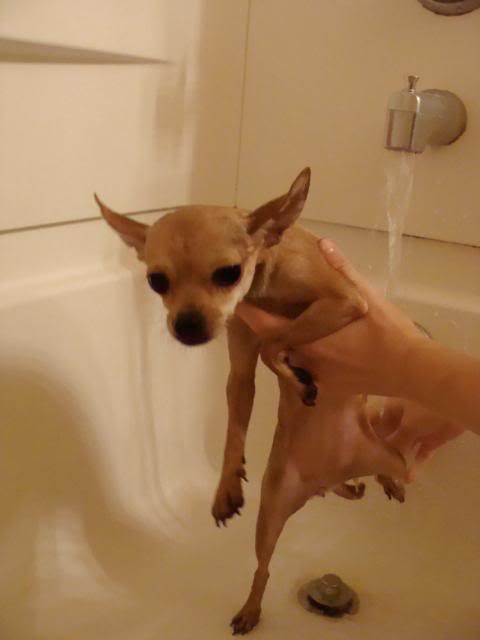 This is her "frustrated" face. Maybe one day she'll grow into her ears!
But she is quickly consoled by her loving mother because this little priss demands the utmost attention and loving care of her parents and has them wrapped around her little fingers.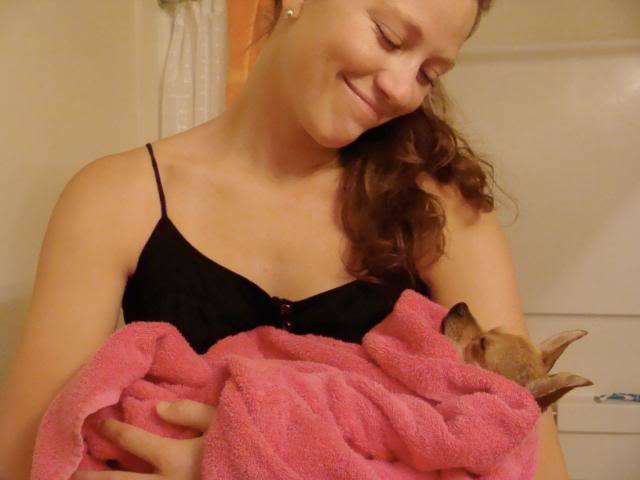 She is a very busy and energetic little girl but she has to make time for her beauty sleep!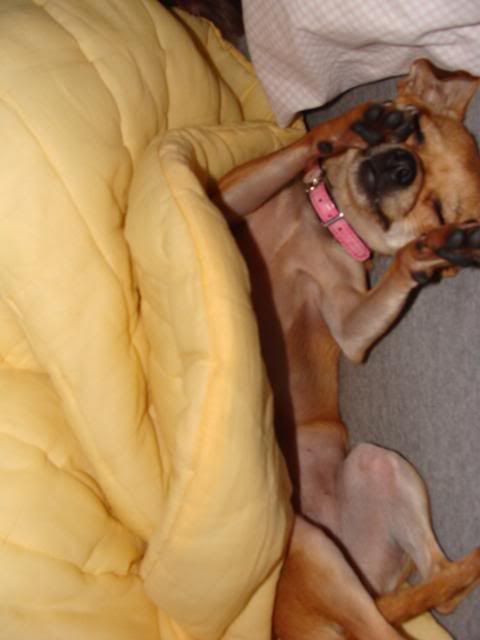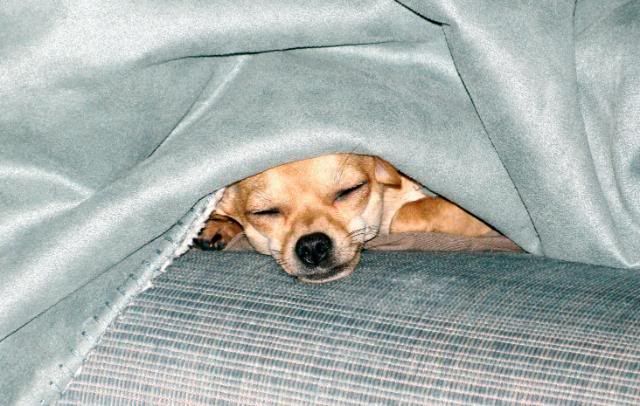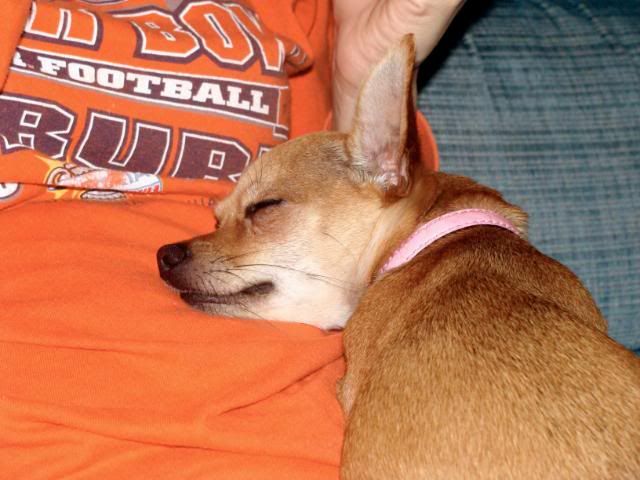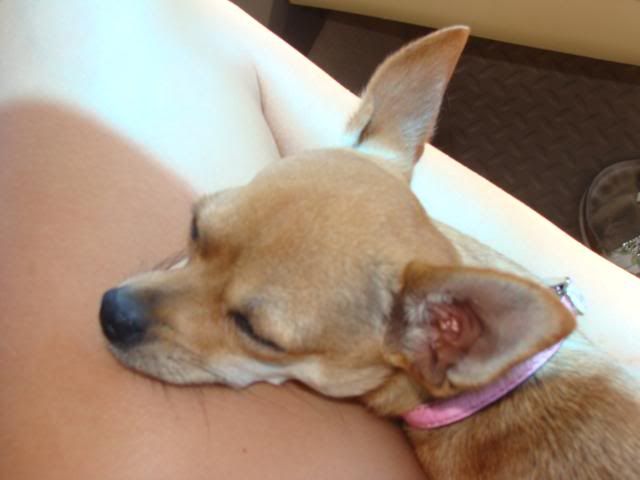 Her favorite place to sleep is by the window... but it's always with one eye opened so she can keep track of the neighborhood.
She is also my little helper in the kitchen! She is a broom, mop, and taste tester all in one!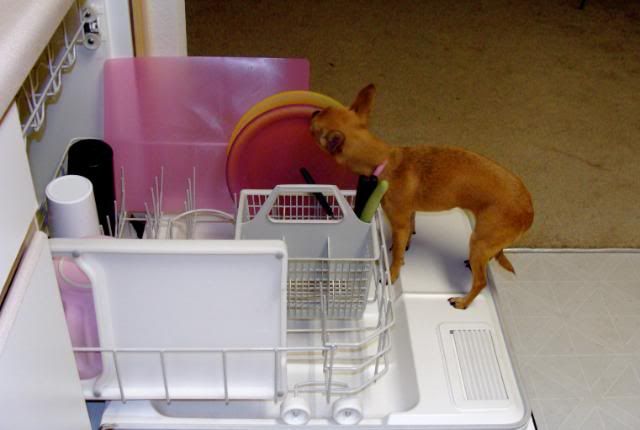 Belle has been a constant companion, entertainer, and "helper" this whole summer and I don't know what I'm going to do when we have to part! She gives me the "animal therapy" I need because I can't see my little kitties and she keeps me and Em company when the boys are gone.
We just love this little
diva
lady!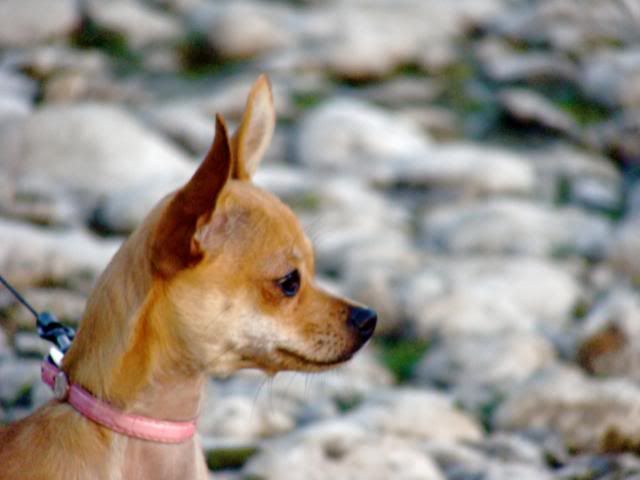 We will be leaving for Vancouver (for the week) in the morning and I will be taking lots and lots of pictures so stay tuned!!