When I looked on Google Maps to see the route we would be driving from Tucson, Arizona to Tri Cities, Washington, I was like, "Great, we have to drive ALL THE WAY up Nevada and it is going to be soooo boring." Boy was I wrong, it was BEAUTIFUL! The scenery
and Aaron's country concerts
kept me so entertained the entire 23 hour trip that I never got bored! Here are the pictures I took in chronological order.
The goal for the first day of the roadtrip was to make it to the Hoover Dam (in the daytime) on our way to Las Vegas... So we took off for the open road and I took my first picture entering the state of Nevada. You will probably see Brad and Emily in the black truck in many of these pictures. Oh, and keep in mind that most of these pictures were taken in the car which means you may have to look through the bug guts on the windshield to see the scenery... Sorry!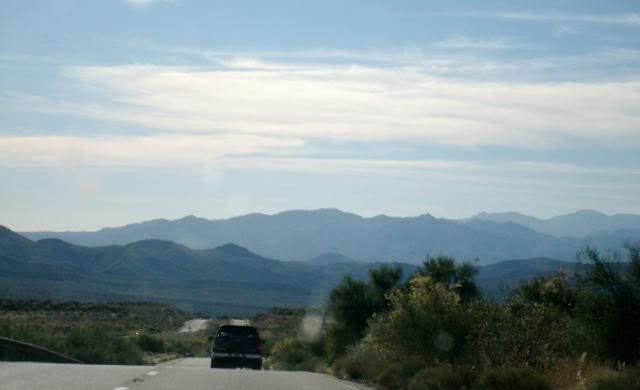 We saw a beautiful sunset, however it came BEFORE we could get to the Dam.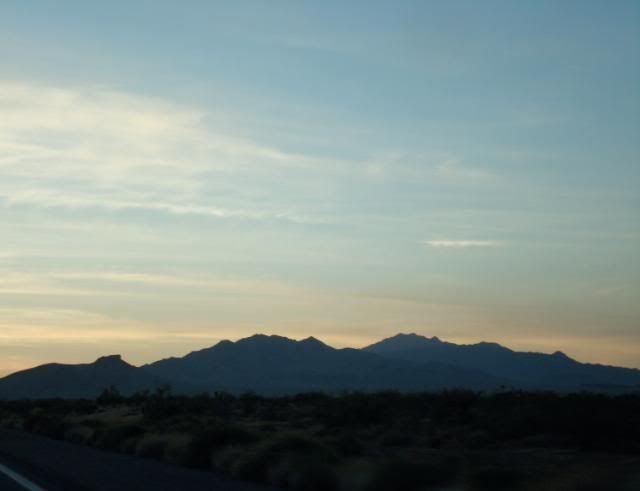 So here is what the Hoover Dam looks like at night. It was ENORMOUS.
We made it to Vegas, stayed for 2 nights, had a blast, and hit the road again!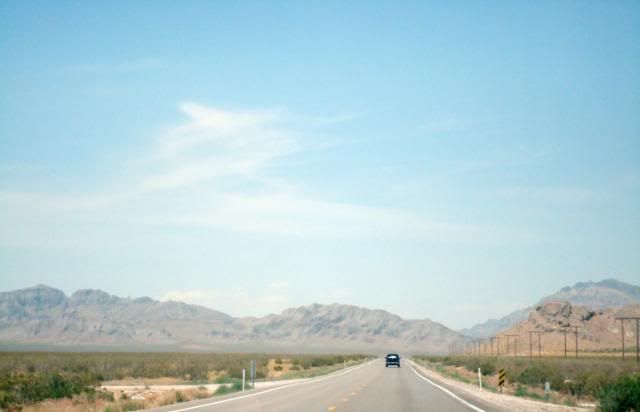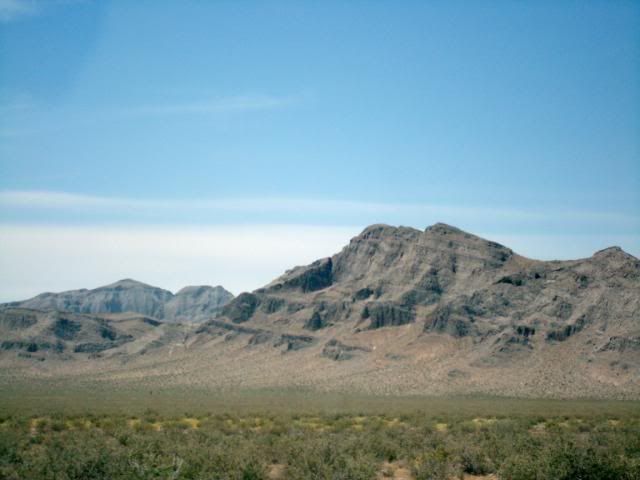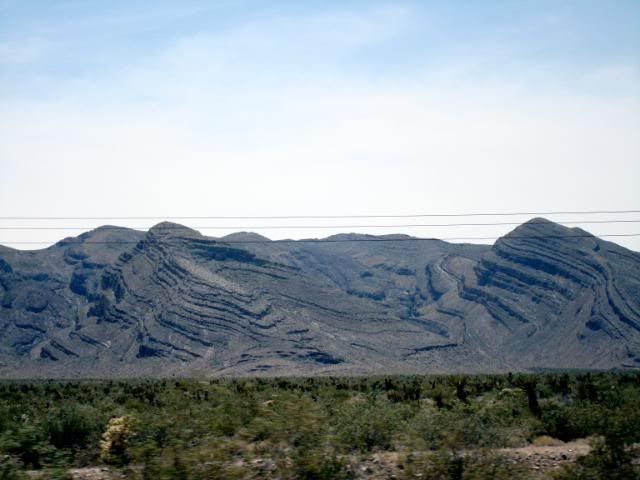 I don't know how this picture turned out like this and I didn't make it black and white... Strange but cool!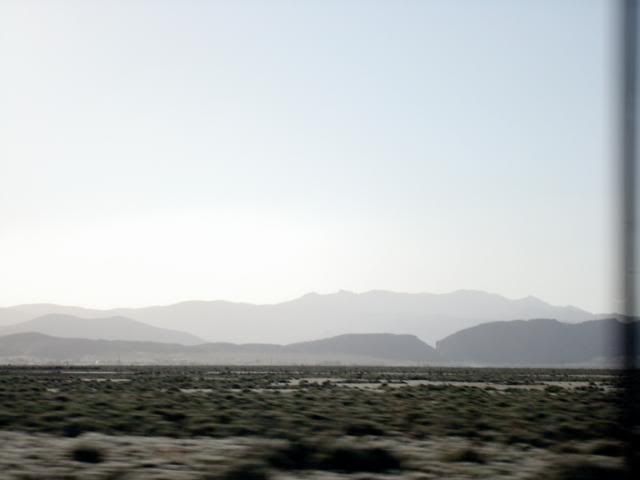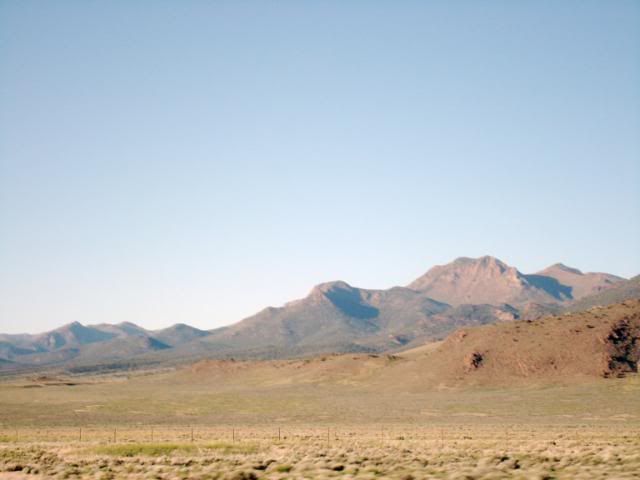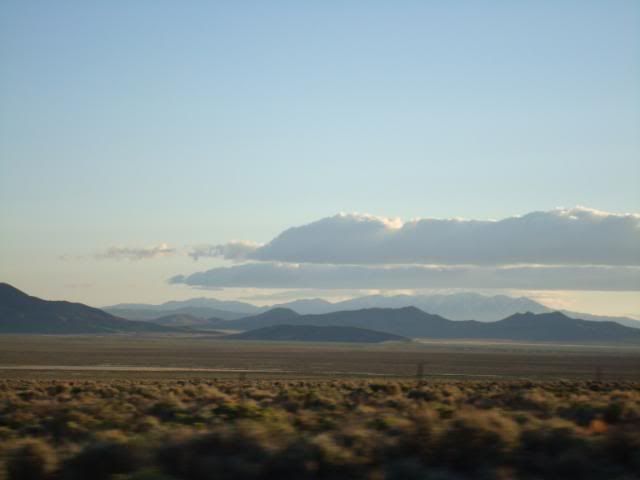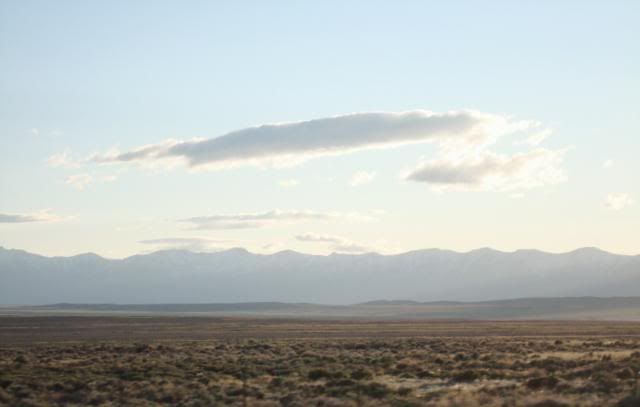 This picture starts my favorite part of our trip. I love the Rocky Mountains!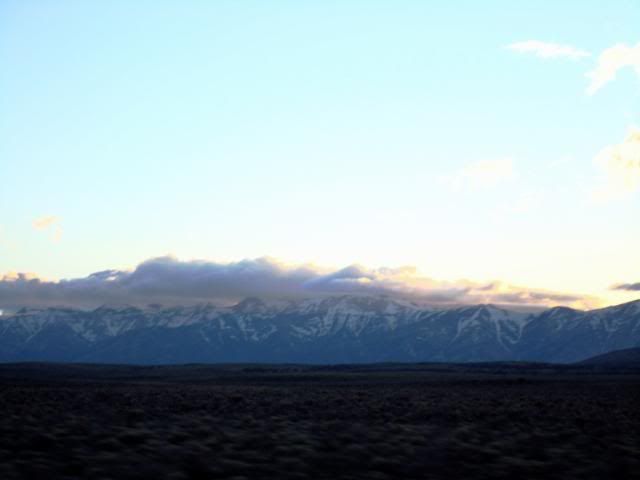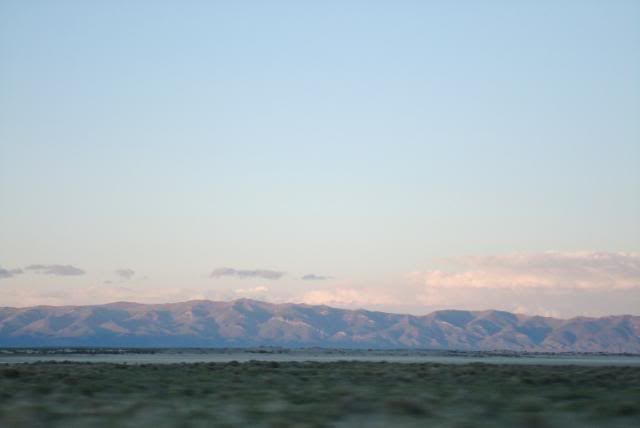 Those mountains are near and dear to my heart.
Ok moving on... We made it to Idaho and stayed the night in Boise.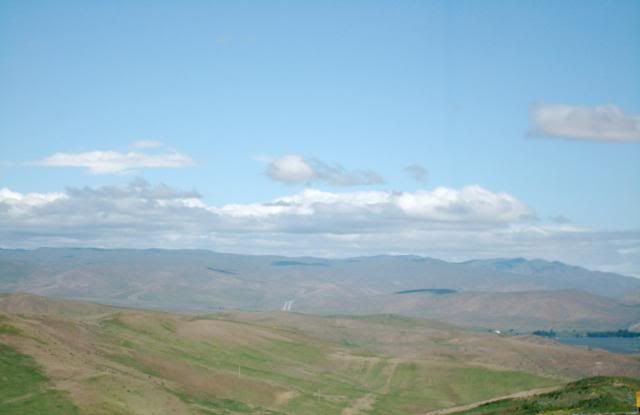 Idaho has some beautiful farmland.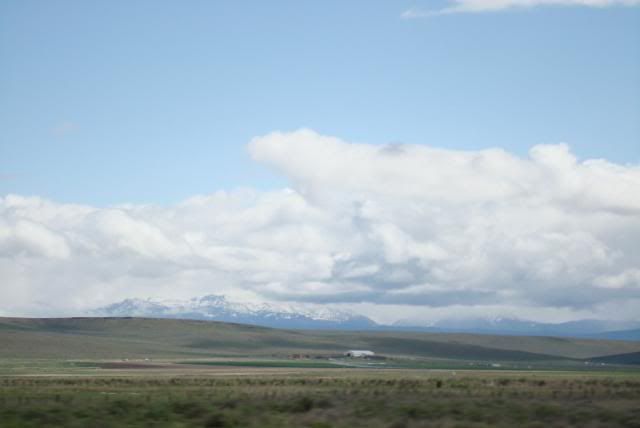 Then we drove to Oregon. It was so nice to see GREEN!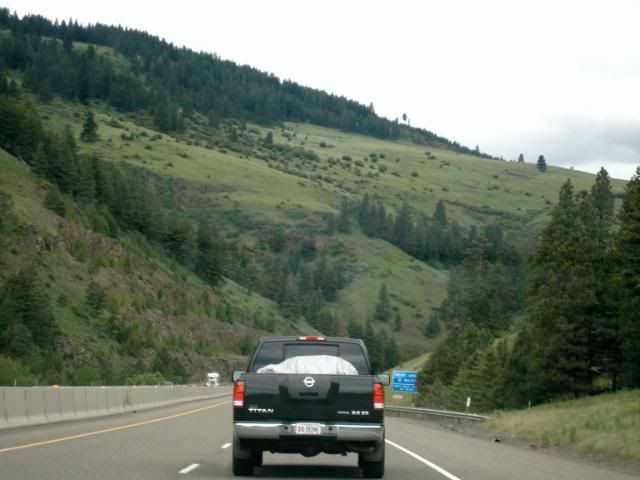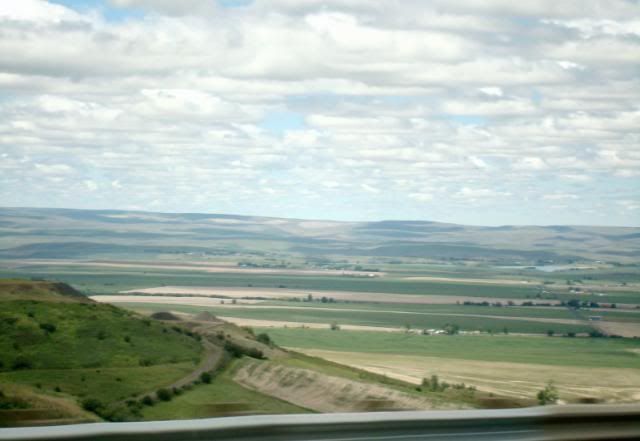 And here is a sneak peak of our final destination!
I will be dedicating a post entirely to Tri Cities and our living conditions later. Hope you enjoyed our little roadtrip in pictures! We are currently in Salem, Oregon on an away trip so I will share pictures when we get back.
Later!