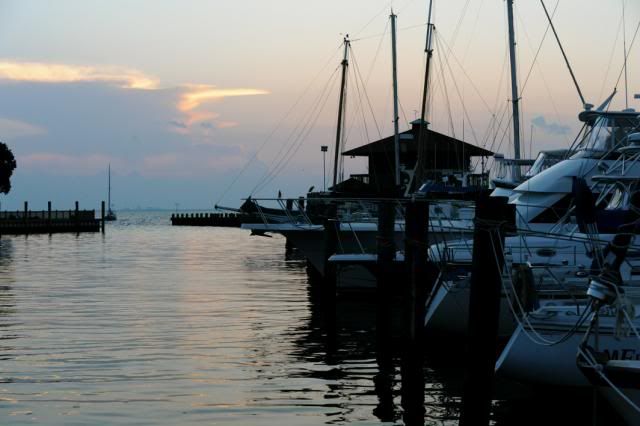 Oh how I love being home! Don't get me wrong, traveling the country is an unbelievable opportunity and I am taking FULL advantage of it and loving every minute, but there's nothing like being at home with family and friends. Our "excuse" for flying home for the week (only 2 days for Aaron) was for Aaron's 4 month checkup with Dr. Andrews and it was very positive! He is now able to start his throwing program and he is feeling great. Granted, he has to start out barely tossing a ball but hey, you gotta start somewhere. And if everything goes smoothly, (and it may not, but we're still keeping our fingers crossed!) he will be able to throw full speed fastballs and off-speed pitches come spring training!
Aaron only got to stay home for a couple of days so we all made the most of his (and our) short time here... A cookout with some of our best family friends was how we spent the one full night Aaron was home. We have had many many get-togethers on this pier.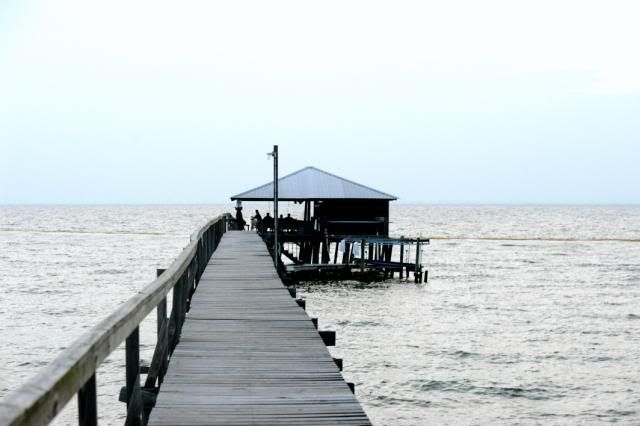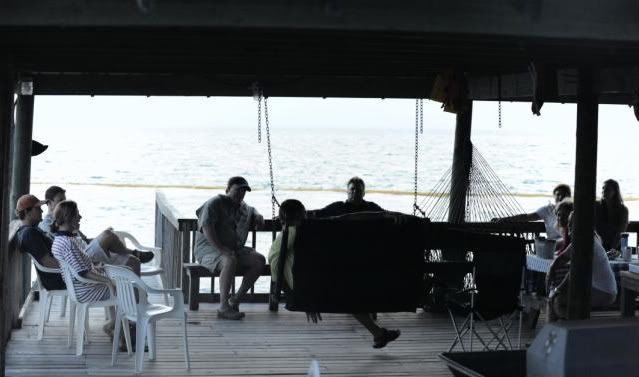 There was a lot of food eaten, pictures taken, and definitely a lot of laughs.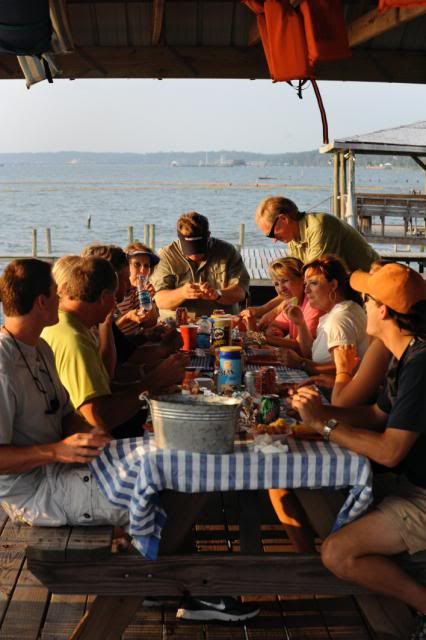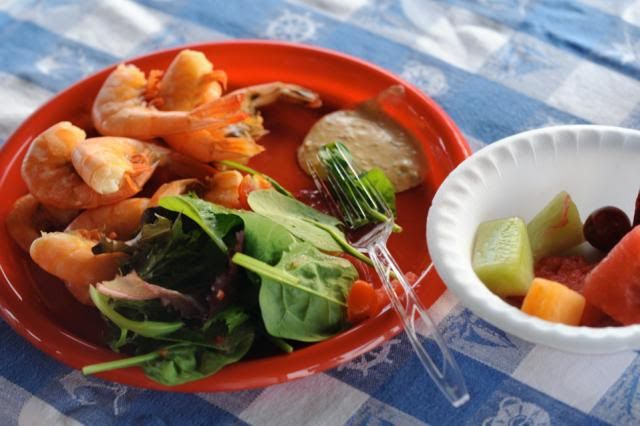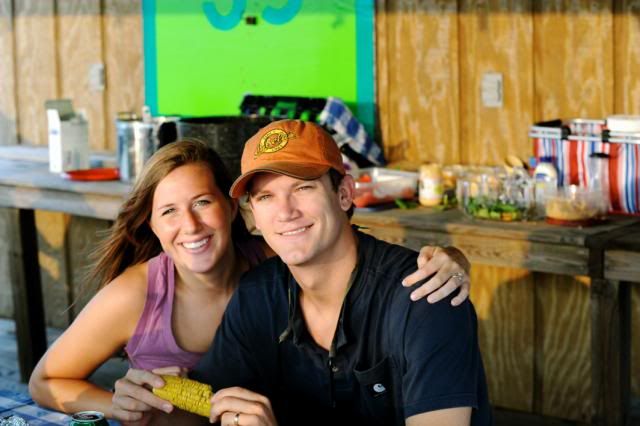 The mommas!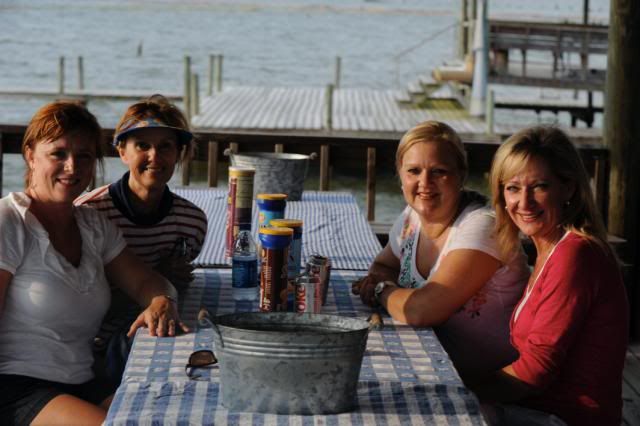 Bri did a photoshoot of me and Court. I just love this girl.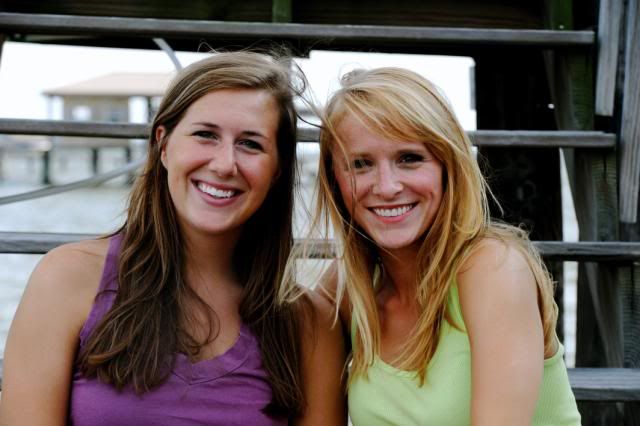 It's hard for us to take pictures because we're always laughing so hard.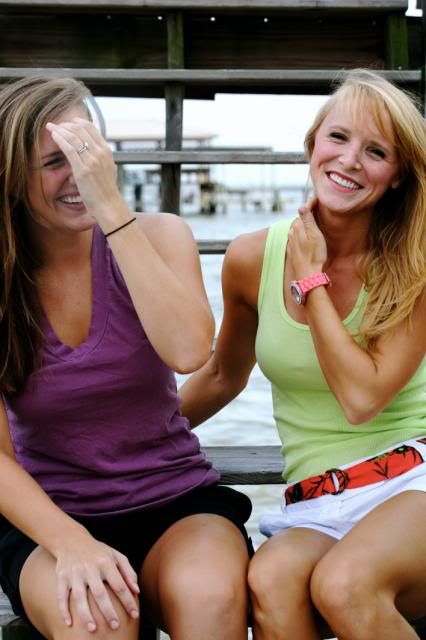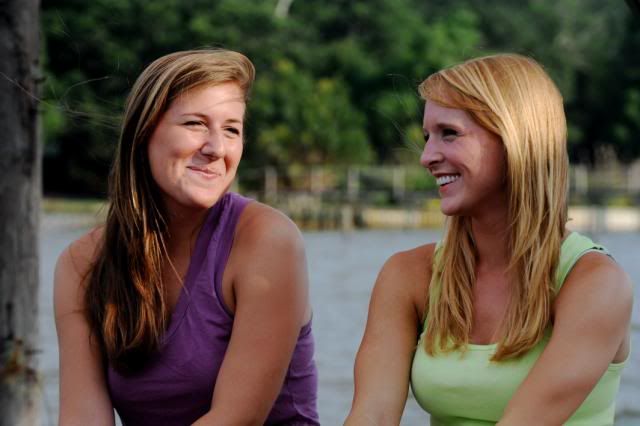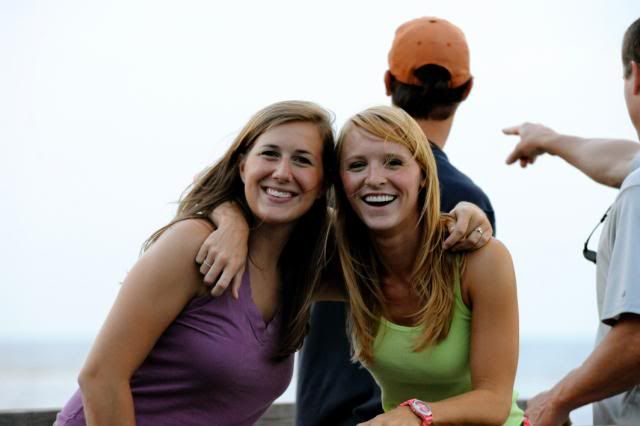 The boys...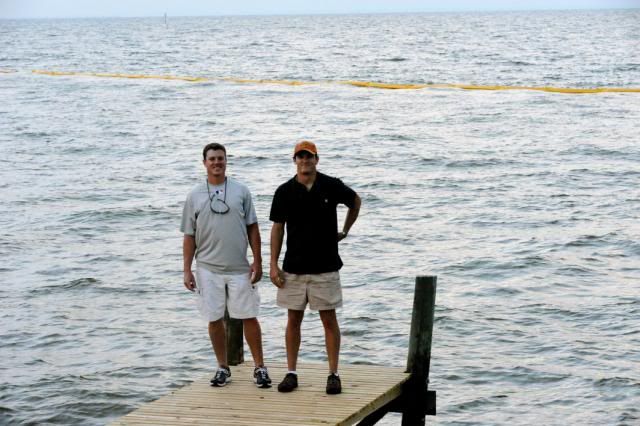 The camera did not agree with the dim light but the sunset was beautiful despite all the clouds.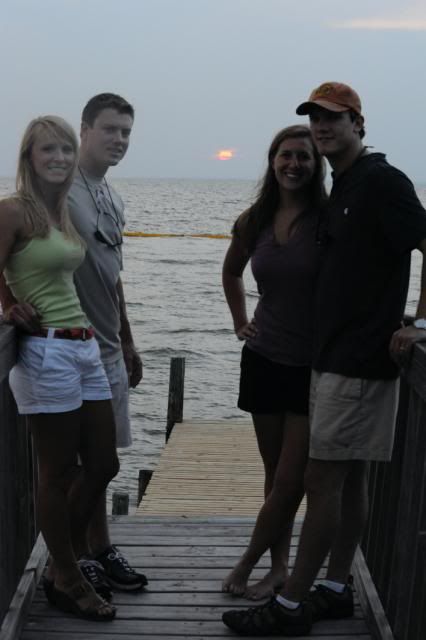 We all had so much fun catching up and laughing... We are blessed with such special friends!
Aaron and had to leave on Friday headed back to Washington and he has "tossed" twice and feels great. Yay!
Meanwhile, Mom, Dad, Court, and I headed to my Papaw's cabin to "jerk a perch" as Papaw says! It is one of the most beautiful places to get away for some peace and quiet... not to mention, the bass fishing is amazing! Last summer I caught one that weighed 9 lbs. 4 oz WITHOUT eggs.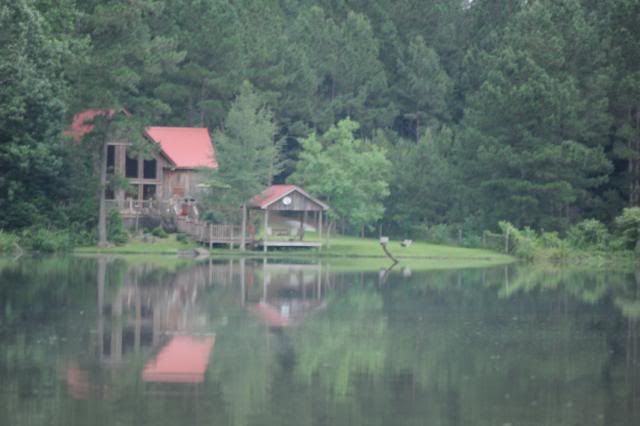 This was the lure we were using most of the time... It did pretty good.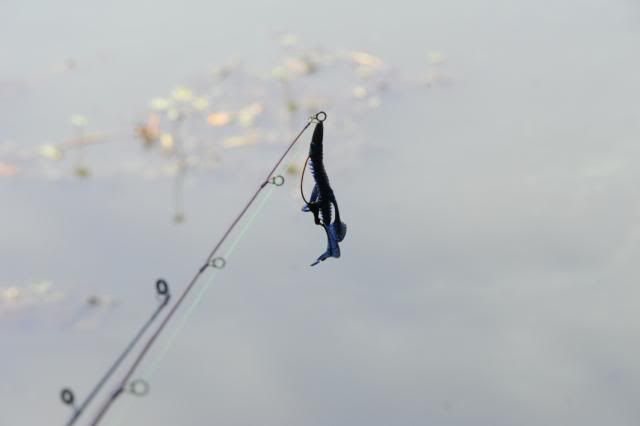 See?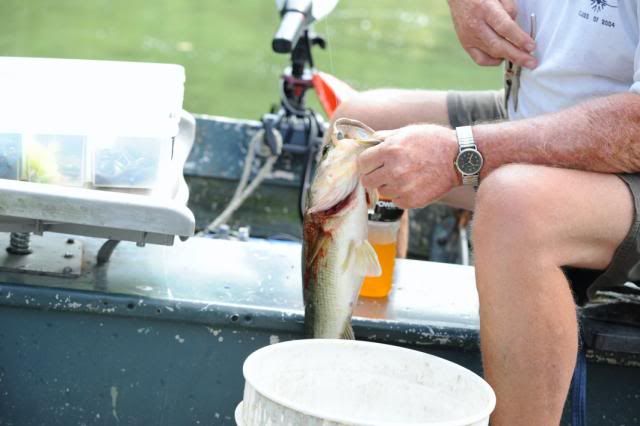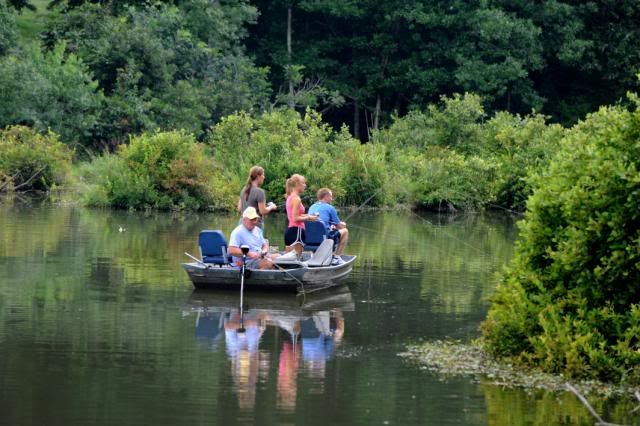 The turtles love to "sun".
Mom's new camera is REALLY fun to play with!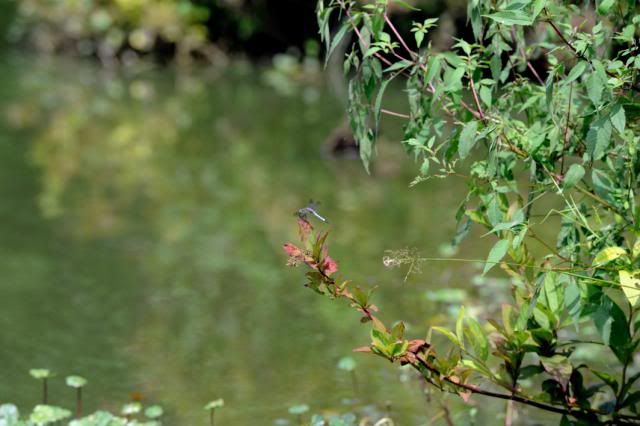 We like to fish in style... we loved the colors so we decided we needed a picture of them.
Saturday afternoon we all decided to go on a 32 mile bike ride (it sounds much harder than it really is).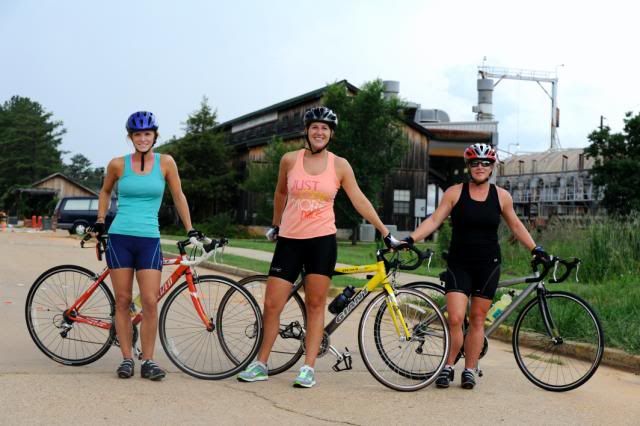 This is after the bike ride. You can't tell very well but we were covered in dirt and rain... and my face is a tad flushed. It was a challenging workout I must say.
We had so much fun fishin', relaxing, and eating at the cabin.
Sunday we celebrated Fathers Day and Monday we celebrated Dad's birthday. We missed Julie and Jessica -they are off at camp- but I was glad that he at least had one daughter home for both days. I decided to go to work with Dad and I got to watch one of his many surgeries of the day. I've watched several different ones in the past but I have never seen him do a "total knee" (basically a knee replacement) before. It was fascinating. He's explained it to me several times before but to actually see it in person was quite a thrill. I kept asking myself why I never went into nursing? For some reason, spit grosses me out more than blood, fatty tissue, and the sawing off of bones. I literally saw a fragment of a femur fly across the room... I hope you're not about to eat lunch or supper! :) But anyways, here's a picture with me and the birthday boy.
Also, Mom and I made a delicious supper for Dad. Here we are in action.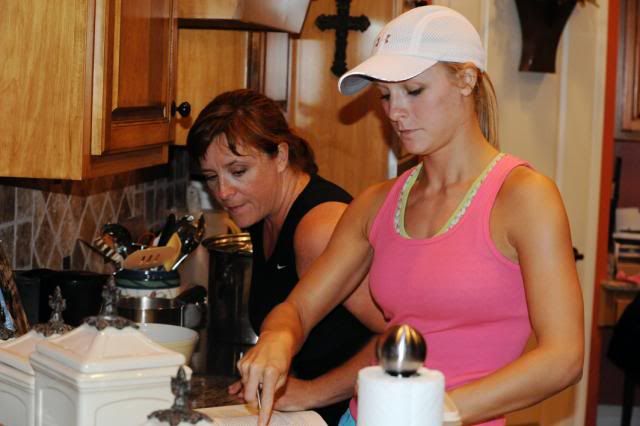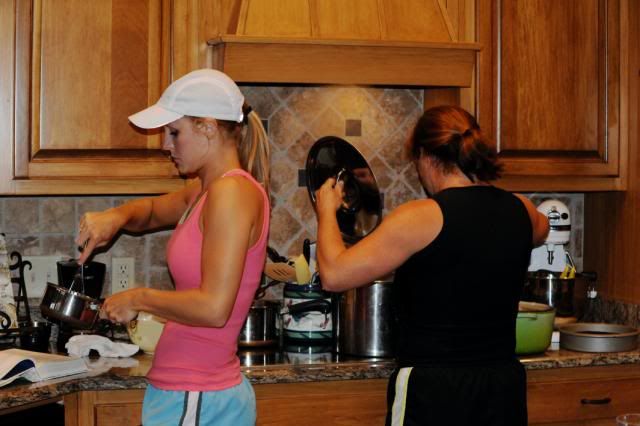 We made tuna steaks with lump crab meat and hollandaise on top, roasted asparagus, and tomato pie.
And Julia Child's chocolate cake!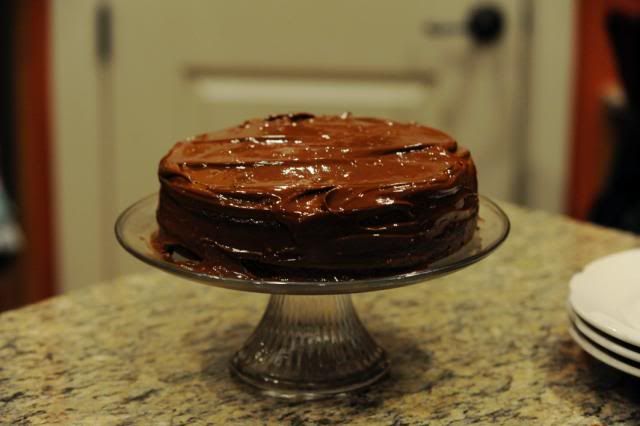 It was delish.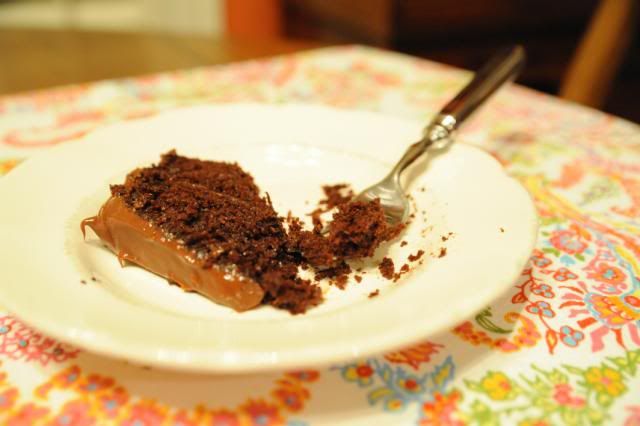 And the little honey bunnies will be glad to finally have "their" bed back. They love to take over my room when I'm not home.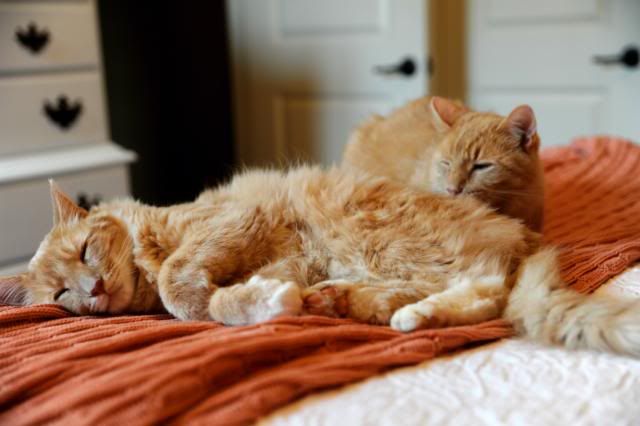 Meet Rocky...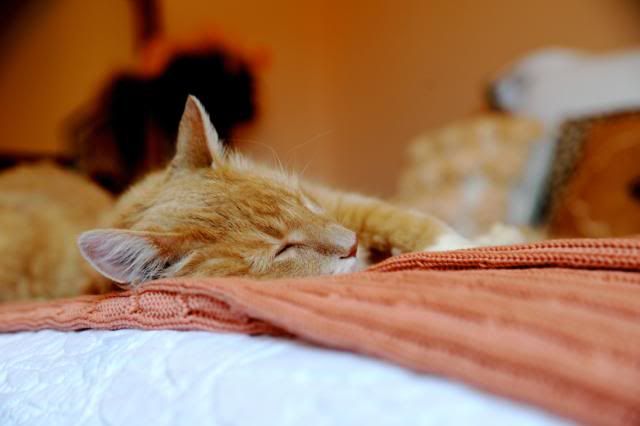 and Rudy... They are sweet brothers.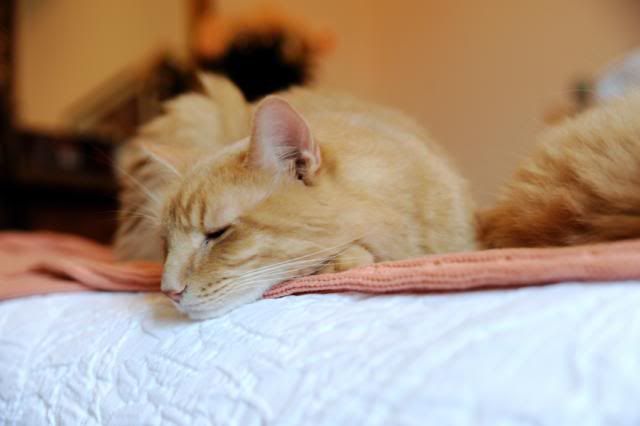 They looked at me like I was crazy when I told them I needed my bed back.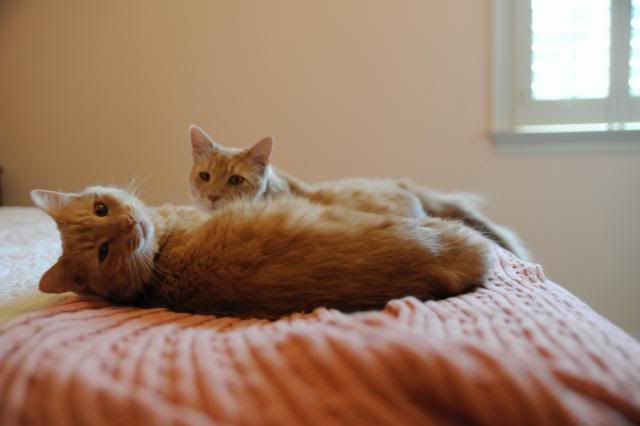 Rocky told me to talk to his paw because he wasn't listenin.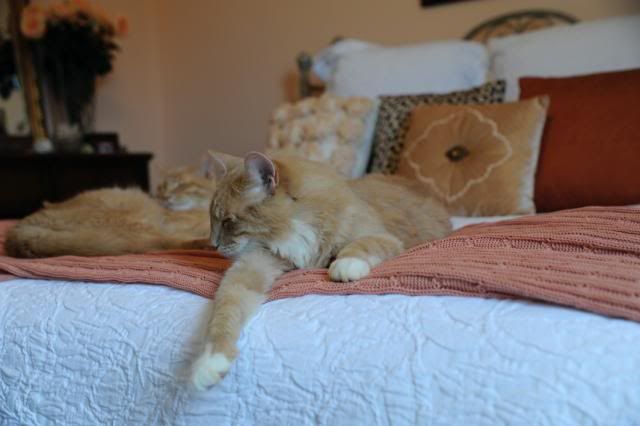 I love him anyway though :)
This week has been amazing and I have thoroughly enjoyed every minute. The only bad things about being home were that my sisters couldn't be home and 5 days was really not enough time. But I'm so thankful that I even got to come home at all! I didn't get to record everything in pictures but I did my best! Tomorrow I get to fly for FOURTEEN HOURS across the country and it will all be worth it because I get to see this "studmuffin" waiting for me at the airport when I arrive.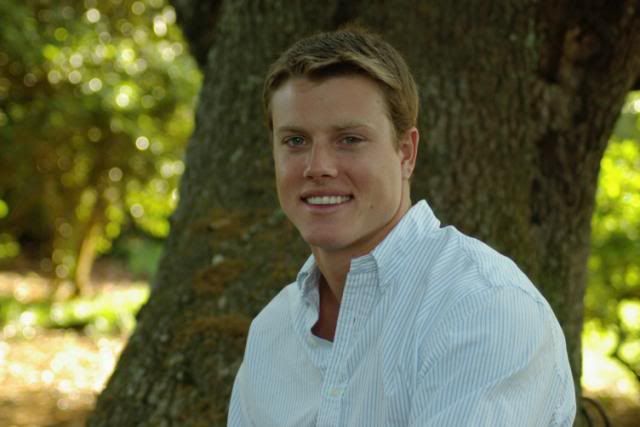 Well once again, thank you for hangin' in there with me and my LOONNGG posts.