Hello there everyone! I feel like it's been a while since I posted something but if you were to see what we've been doing this week you would probably be bored to tears, but the past couple of days have been somewhat eventful so here's what we've been up to:
The other evening we went to a Tucson Toros baseball game. The Tucson Toros are an independent pro baseball team and most of these guys have played many years in the pros and the big leagues and have been released but are still holding on to the dream. So it was fun but a little depressing. They play at the Colorado Rockies spring training complex and I took some pictures for a particular reader who's been wanting to see Hi Corbett Field.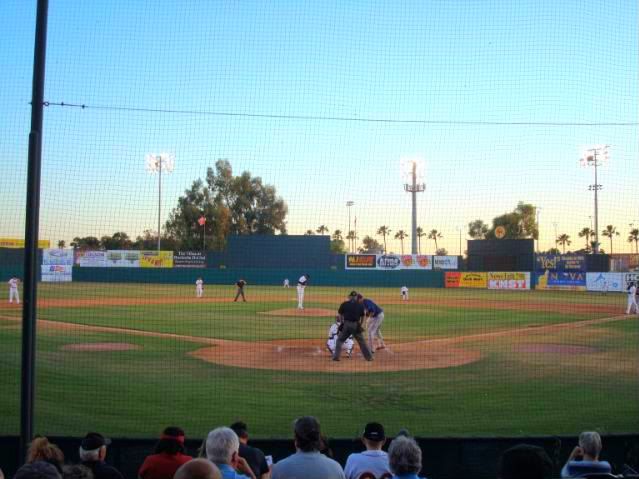 However, right after I took this picture my camera died. Sorry! I'll try to take some more another day when my camera stays alive.
Yesterday we went on a scenic drive, ate at a local and somewhat famous burger joint, and then took that same scenic drive again to watch the sunset.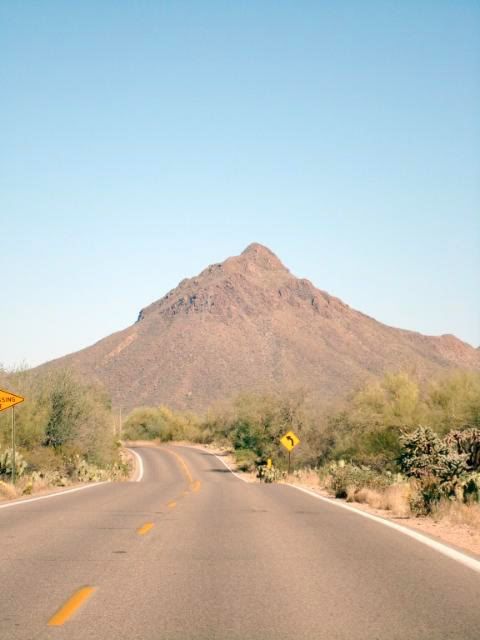 Aaron thought it would be funny to honk at me while I took this picture so if it's blurry I'm sorry but it's not my fault. :)
We decided that the views were so pretty that we needed to come back when the sun set... But before we did that we ate at a hole in the wall burger joint that the show Man vs. Food visited. The main guy on the show that eats everything- I don't know his name- came here and ate a 3 POUND burger! Our waiter made sure he got in the picture...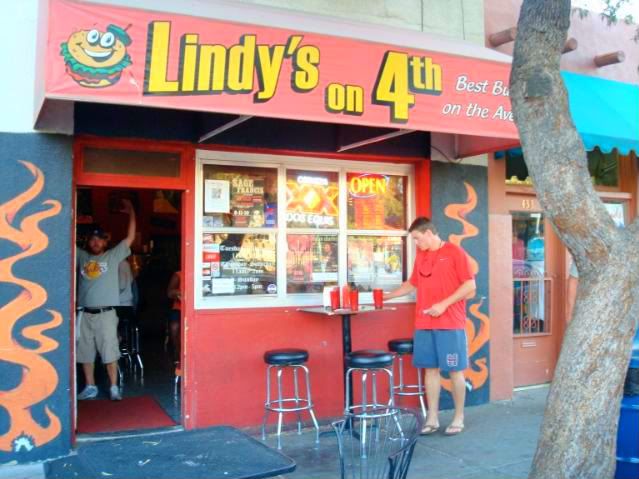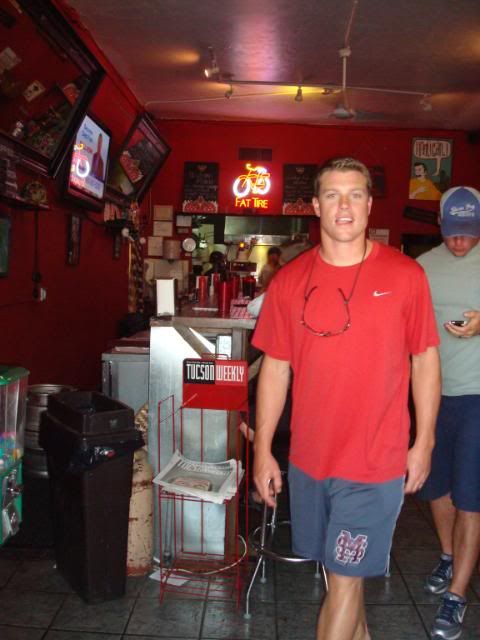 Here were our burgers: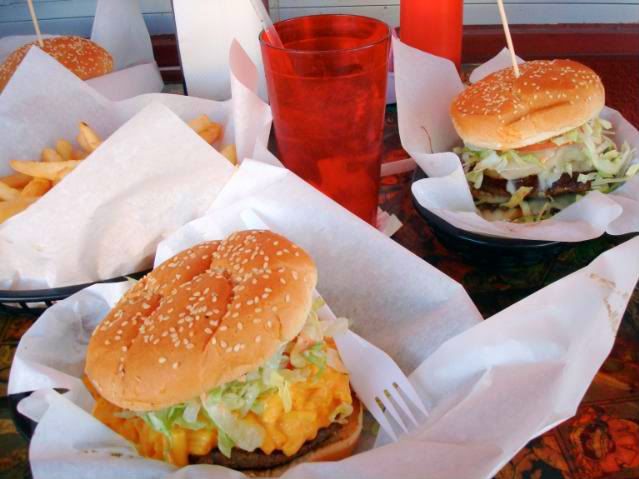 And check mine out... a MAC-N-CHEESE burger!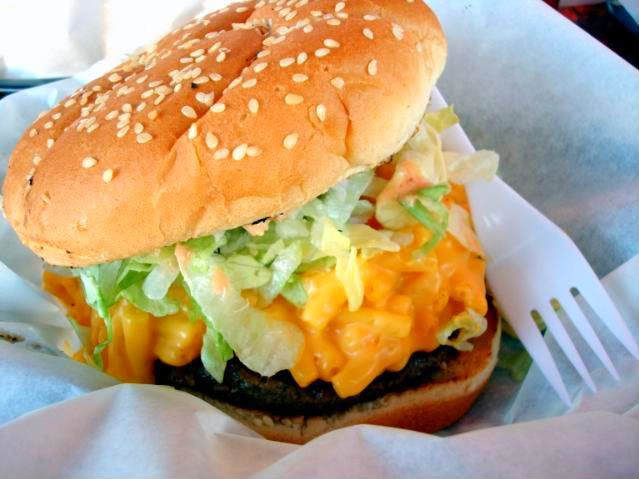 After we ate our burgers, we were too full do any walking so we took that same scenic drive again to watch the sunset and it was absolutely gorgeous.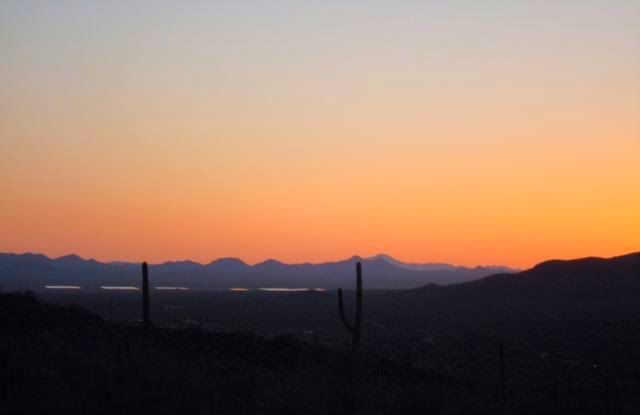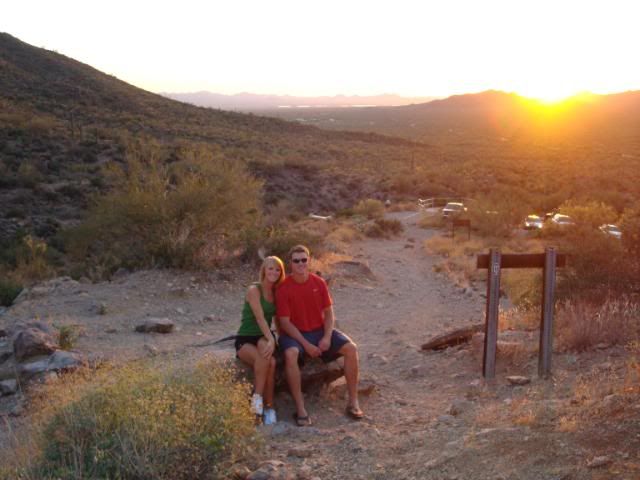 and we watched...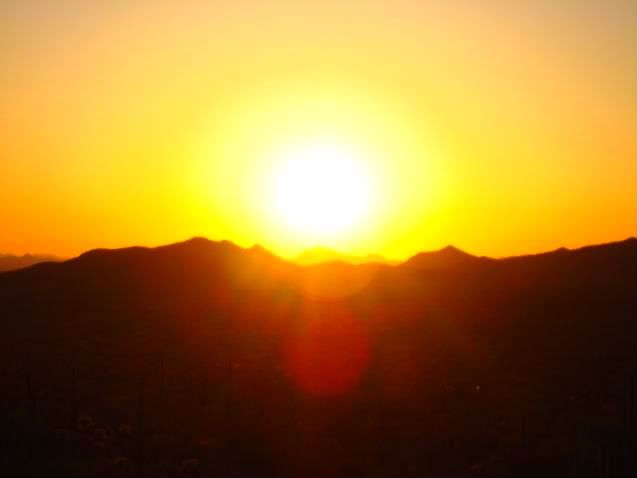 the sun...
go all...
the way...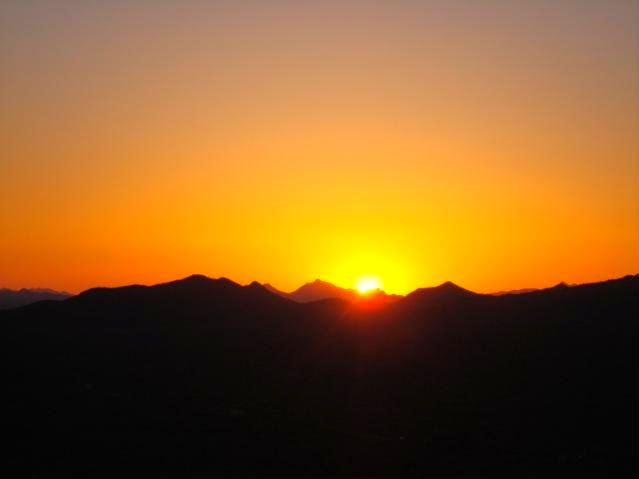 down.
It was all my favorite colors! So there you have it, that's what we've been doing that was worth blogging about. And we are going to a very BEE-U-TIFUL place this weekend that I will definitely be posting pictures of.
Until then!