A few days ago Aaron and I took a little day-trip up to Mt. Lemmon in Tucson. It was a beautiful and somewhat nerve-wracking drive.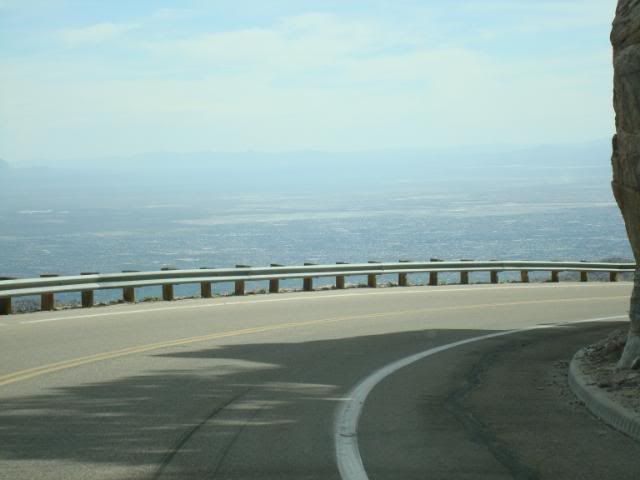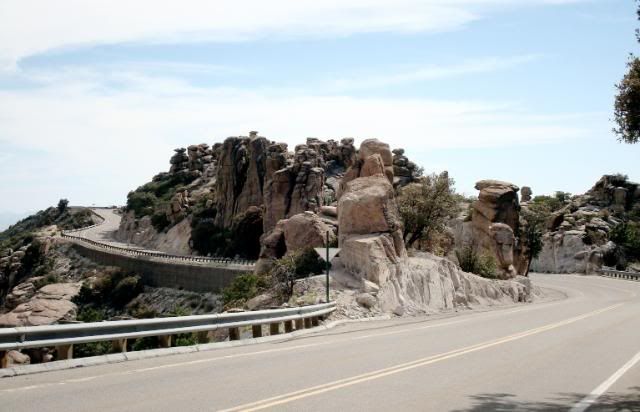 We took the ski lift all the way to the top and saw SNOW in Arizona!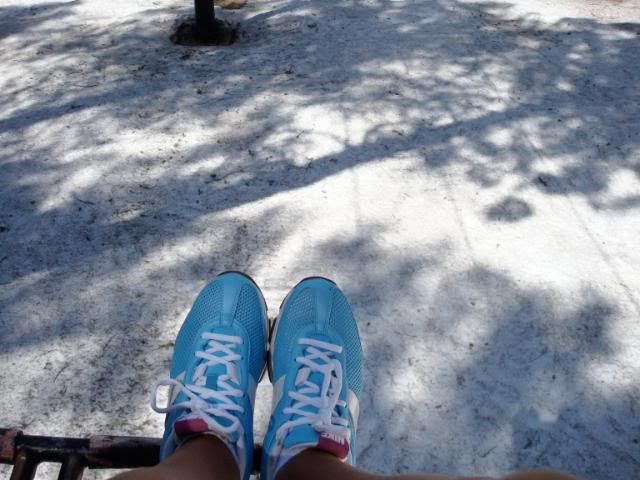 The views were breathtaking
or maybe it was just the altitude.
You could see all the different mountain ranges surrounding Tucson and these pictures do not even think about doing those views justice.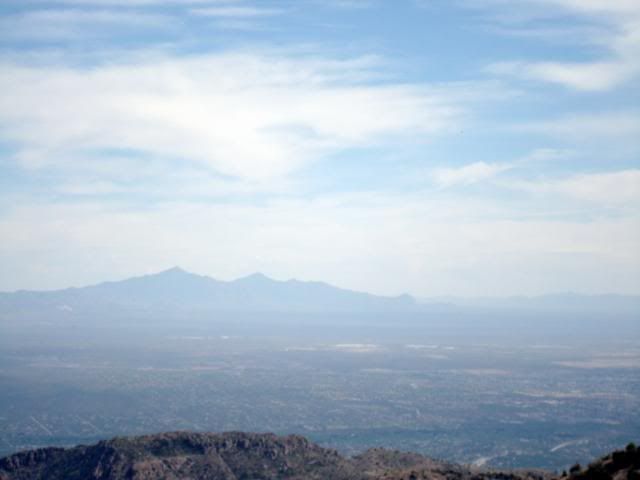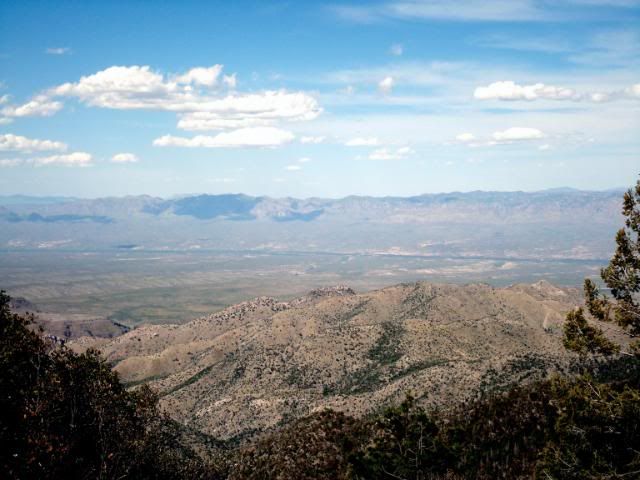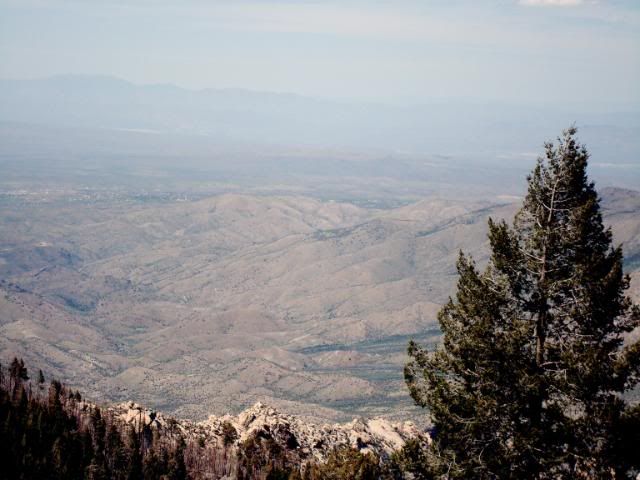 As you can tell, there was a wildfire here in 2003.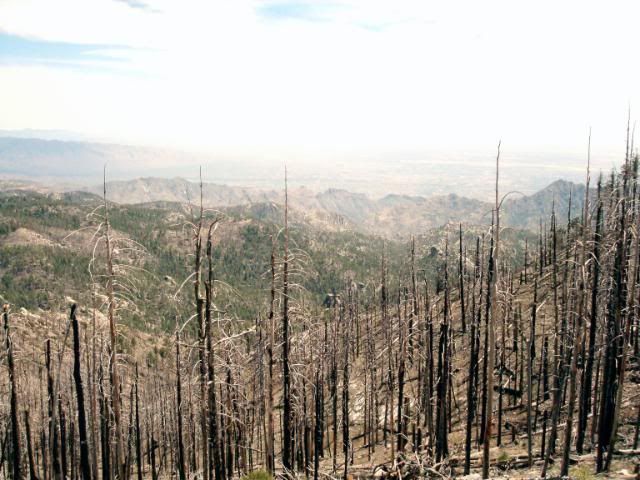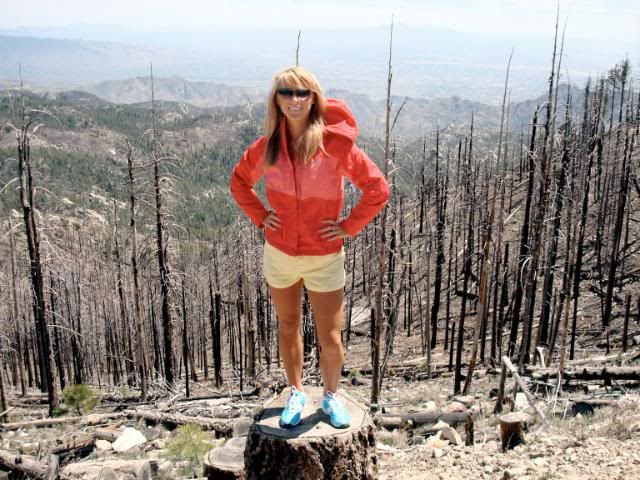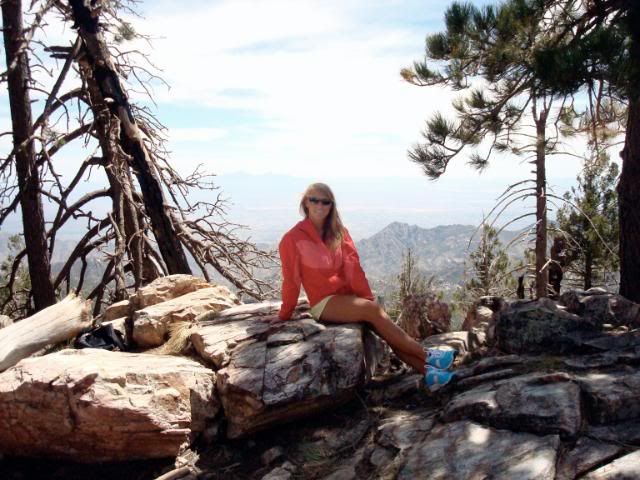 So after some sightseeing, we got hungry. For some reason, pizza is always so good in the mountains, so we stopped to sample the local fare. And we ate our dessert first... can you blame us?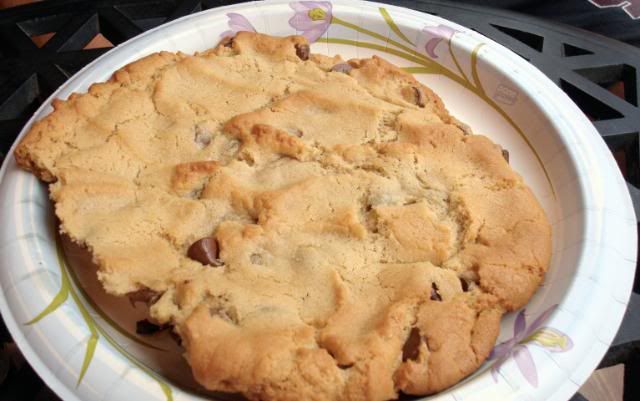 I took this picture as Aaron was eating a big hunk out of the cookie but you get the picture- it was huge, warm, and we enjoyed every bite. Then came the delicious pizza.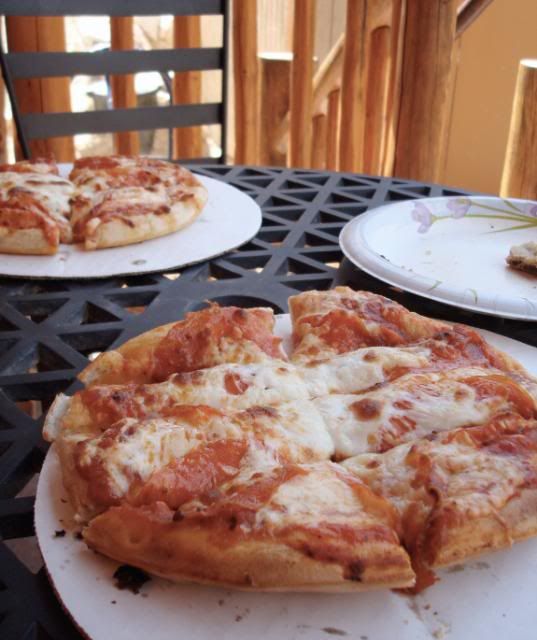 We were eating outside on the porch of this cute cabin, the breeze was chilly, and there were trees everywhere we looked... we felt like we were in Colorado!
Then we got back to sightseeing and almost got blown away!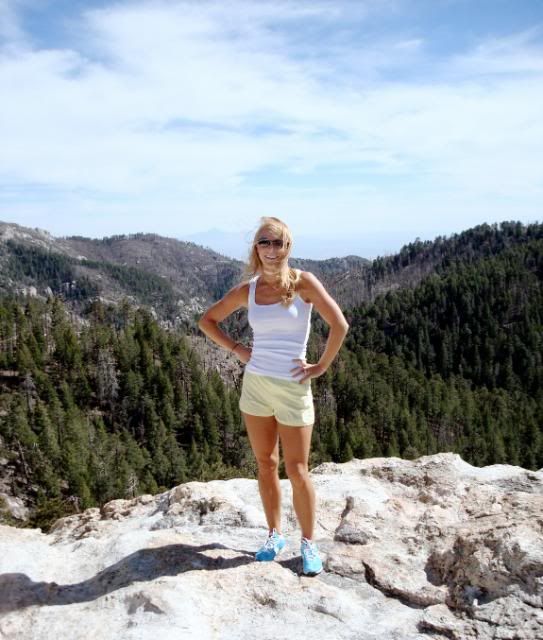 Our day-long mountain getaway was a refreshing change from the daily grind and not to mention heat and cactus "plants".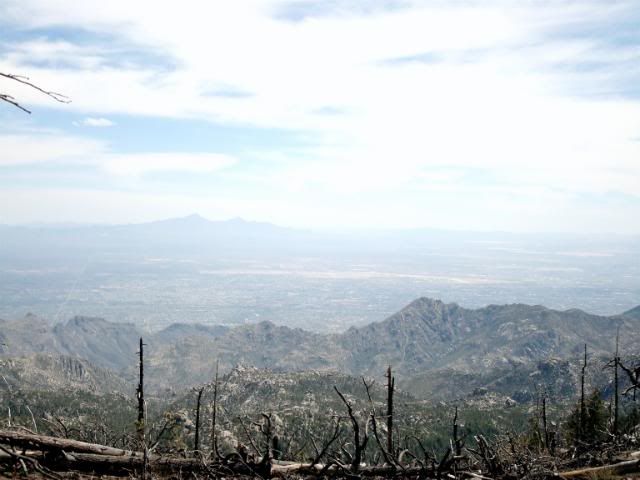 And we were pleasantly SURPRISED to meet Emily Corley yesterday!! She flew in to surprise Brad. She will be here until Friday and it will be so nice to have a GIRL to hang out with. Maybe we will do some fun things to blog about!
Until then!