Several posts ago I said that I would give y'all the recipe for the French Apple Tart I made, and since we haven't been doing much to blog about the past few days, I figured I would post this
easy
and
delicious
recipe!
Start with 4-5 Granny Smith Apples.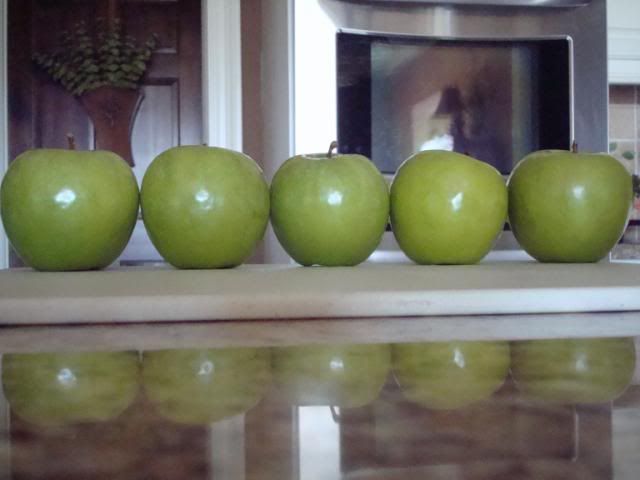 Peel them and slice them.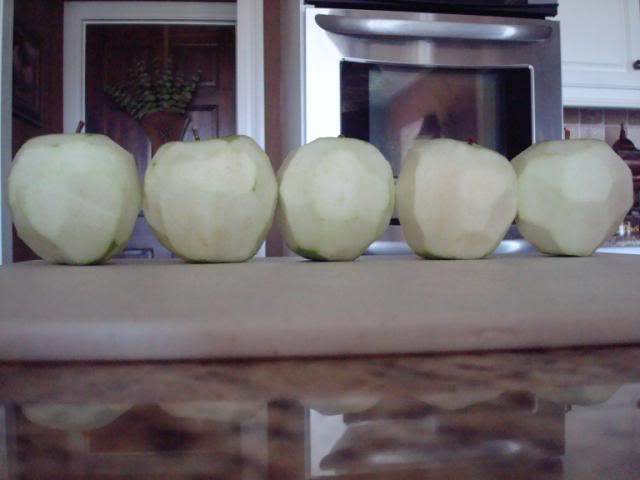 Soak the apples in lemon juice and some sort of citrusy drink to keep them from turning brown.
Now for the dough: FROZEN PUFF PASTRY is one of the BEST cooking/baking inventions. For this recipe (inspired by Ina Garten), I used to make my own dough which was delicious but I have to say, buying it already made is WAY easier.
Line the baking sheet with parchment paper.
Working fairly quickly, (you want the dough to stay cold so it will puff up to its maximum potential) place the apple slices in whatever design you like on the pastry dough and dot with about 4 Tbsp. of butter. Next evenly coat the apples and butter with 1/2 cup of sugar... it may seem like a lot but the apples are very tart and the sugar caramelizes them oh so beautifully.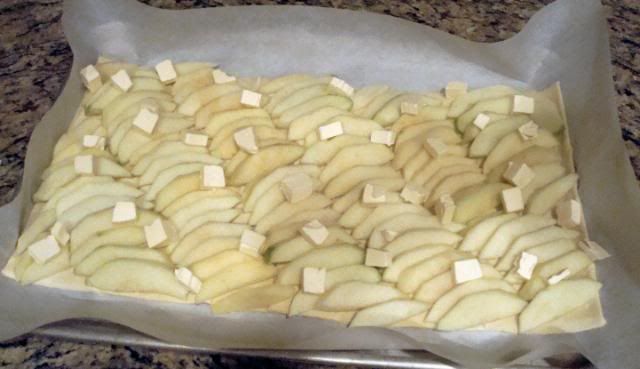 After baking in a 400˚ oven for 45-60 min. you will have a puffed up, caramelized masterpiece! While the tart is cooling, heat about 2 heaping tablespoons of apricot jam with a couple of teaspoons of water or rum in a saucepot. Brush the glaze on top of the apples and VOILA!
(Please excuse the dim lighting... this photo does not to this dessert justice!)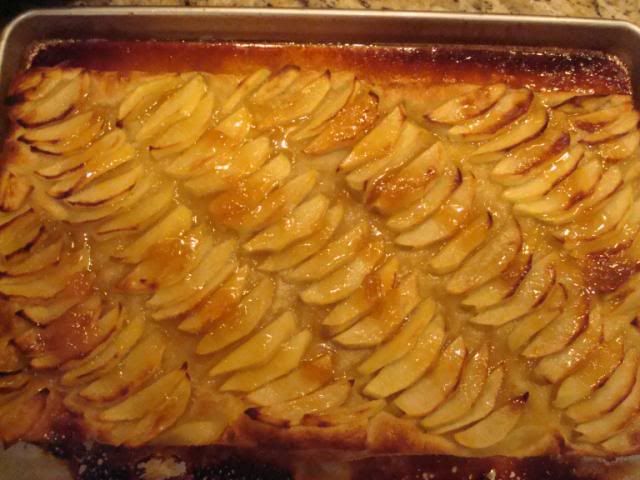 Bon Appetit!