Yesterday, Emily and I decided to hike up Badger "Mountain" here in Richland, and while I wouldn't quite classify it as a
mountain
, it was a pretty good workout and the views were stunning.
Most of the agriculture here is grown in circles because of the way the irrigation systems work.
No one else accompanied us on the trail so these were the only pictures we got "together".
Maybe I shouldn't admit that we both caught ourselves smiling for the camera.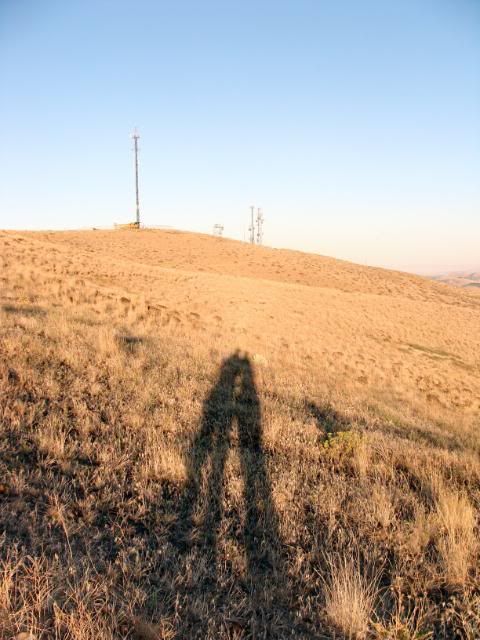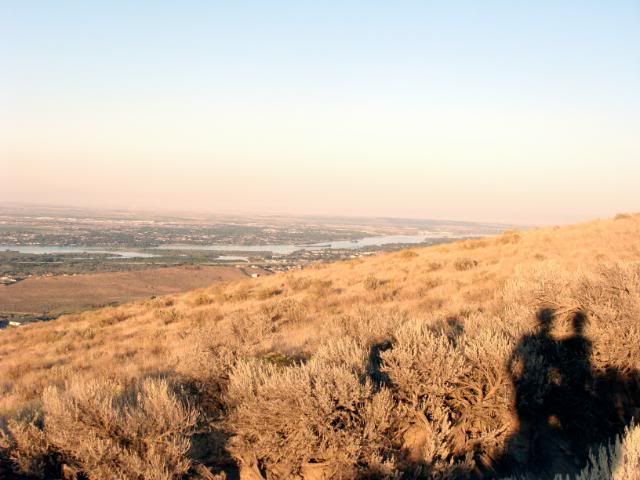 And because I get complaints from family members that I don't usually make it in my own pictures, here I am. Check out the Columbia River in the background.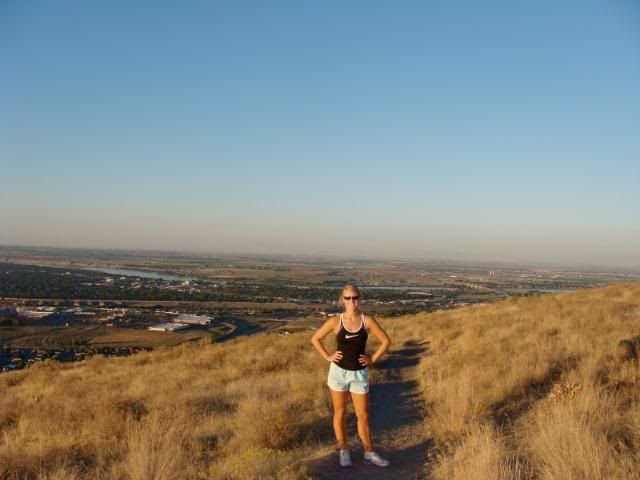 It was a beautiful little hike and my derriere and calves are thanking me for it today :)