So I apologize to you faithful blog readers that I am just now posting about our little adventure and stops along the way to Washington. We JUST got internet in our new apartment yesterday so today I am going to show y'all what we've been up to!
We said goodbye to Tucson and drove seven hours to Las Vegas. We had several days to get to Washington so we decided to stay in Vegas for two nights and we had so much fun!!
We = Aaron and I + Brad and Emily + Amanda (Emily's sister) + Belle (you'll hear more about this cute little munchkin later).
We got there at night and the lights were amazing. The boys unpacked the car and helped carry the luggage to our rooms. Here is a picture of Aaron with his Vera Bradley bags and Brad with his little Juicy Couture dog carrier. How cute are they? They match!
Here are all the things we got to do (that I remembered to take pictures of) on our little mini-vacation to Vegas in no particular order:
We walked the strip and admired all the lights.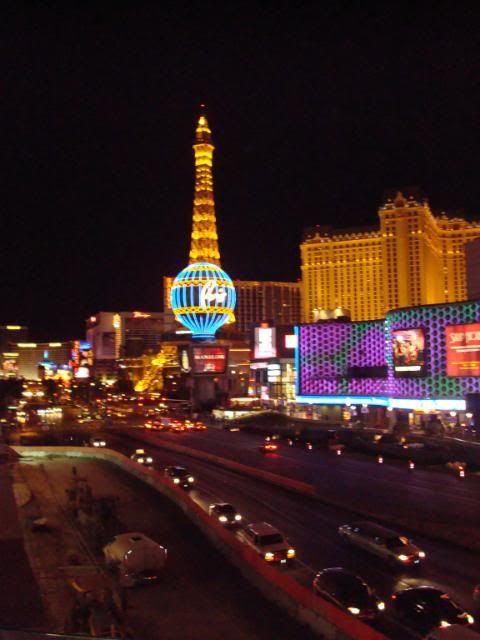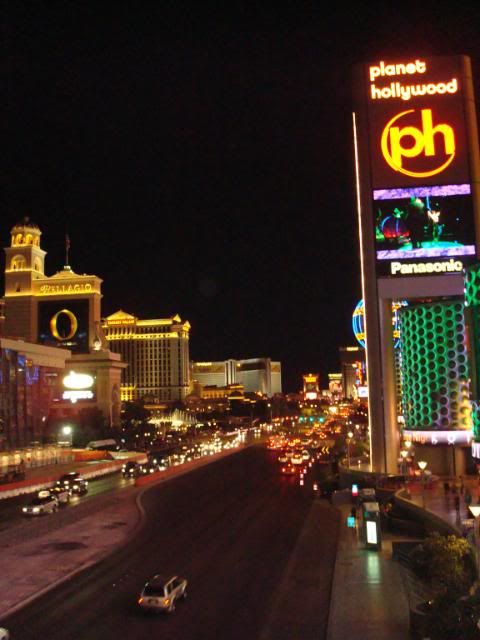 Paris was my favorite.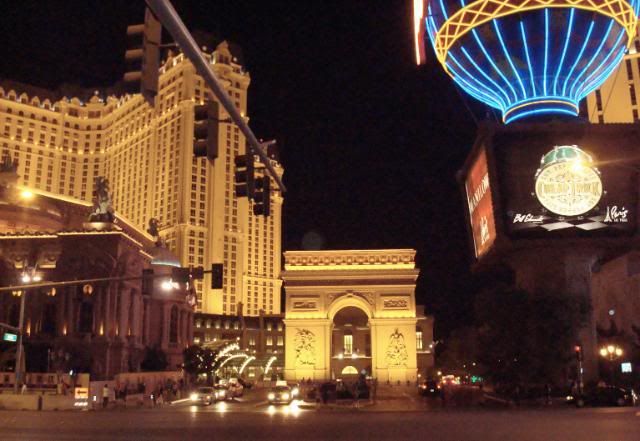 We saw a very impressive water show at the Bellagio.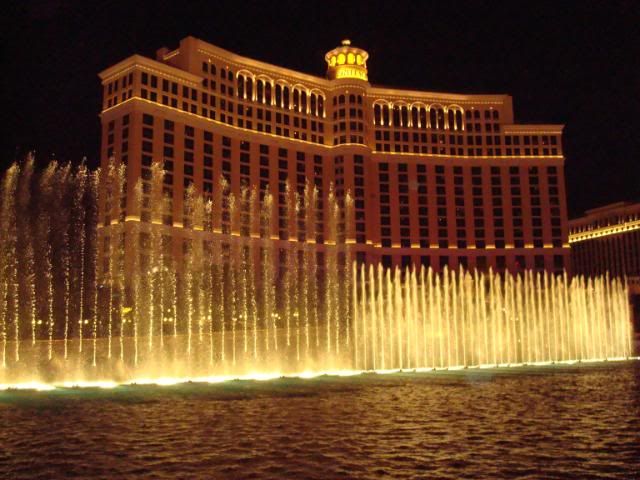 We toured Caesar's Palace and the boys asked if Caesar really lived there... (please tell me you know what movie I'm talking about).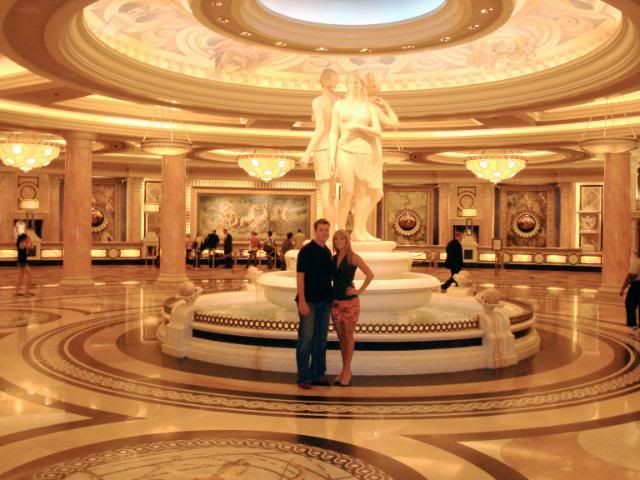 Everything was so fancy and ornate.
We also toured the Venetian. Sorry a lot of my pictures are blurry... I think my poor little camera was stressed out from all the bright lights!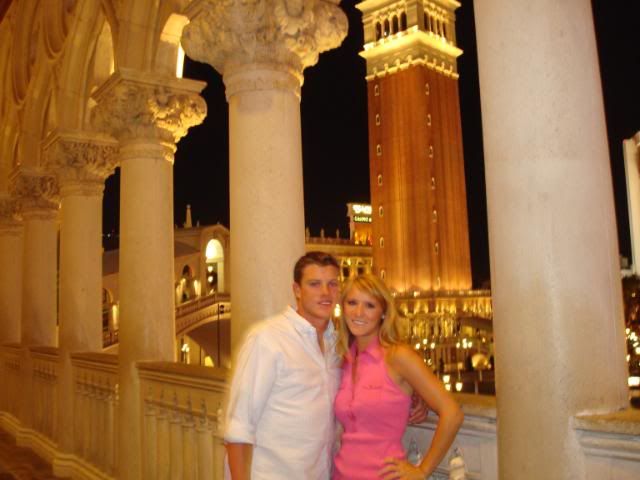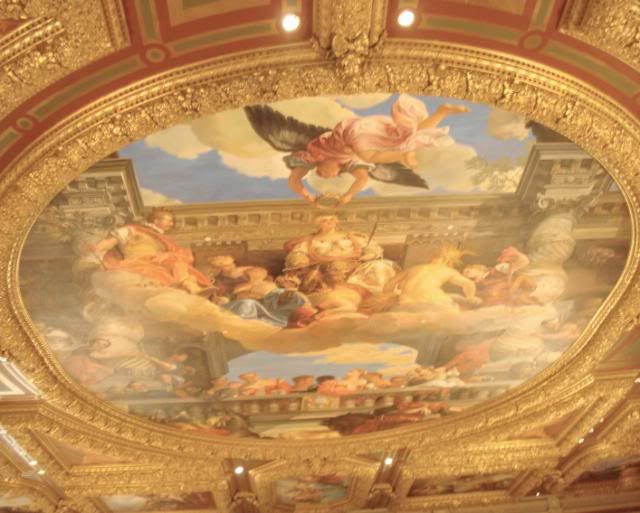 And saw the volcano erupt at the Mirage from the Venetian.
I felt like it was daytime!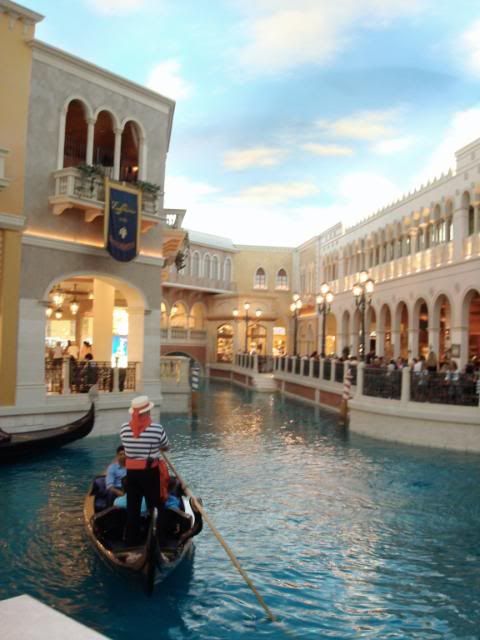 We ate some reeeally good hotdogs from Pink's at Planet Hollywood. Have you ever seen them on Food Network?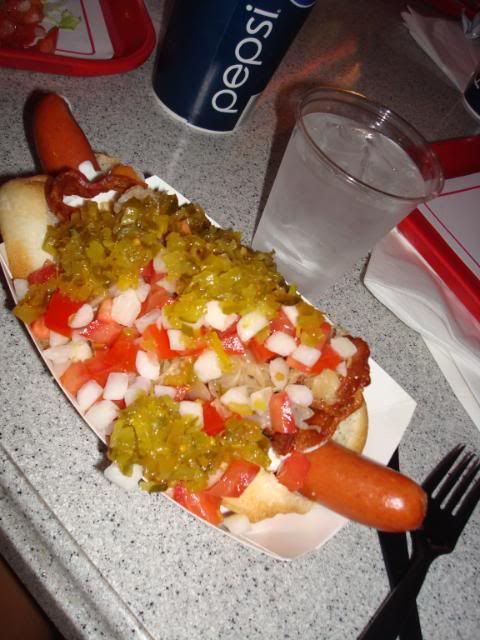 Here we are in front of it in the daytime.
We toured MGM and saw the lions.
Yes, I was standing under him.
See?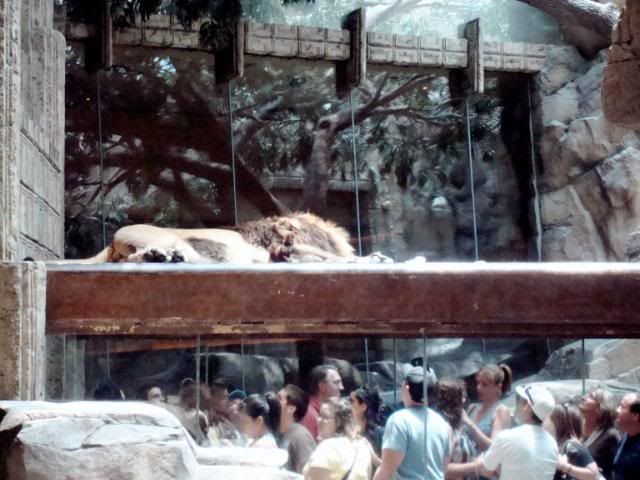 We went all the way to the top of the Stratosphere and rode all three roller coasters on top. They are the highest roller coasters in the world, obviously, and I literally thought my life might be over while riding them.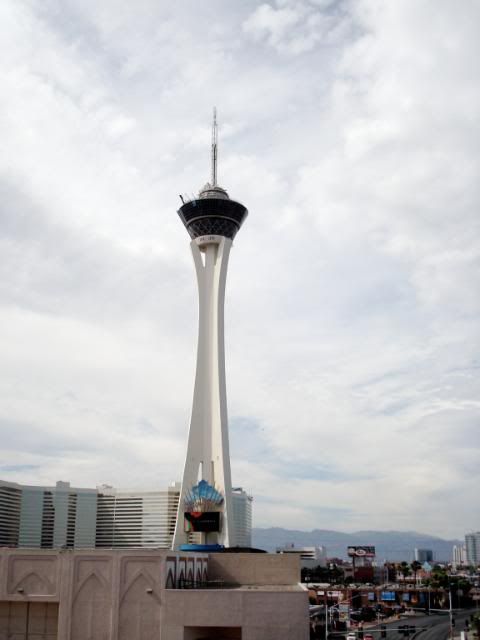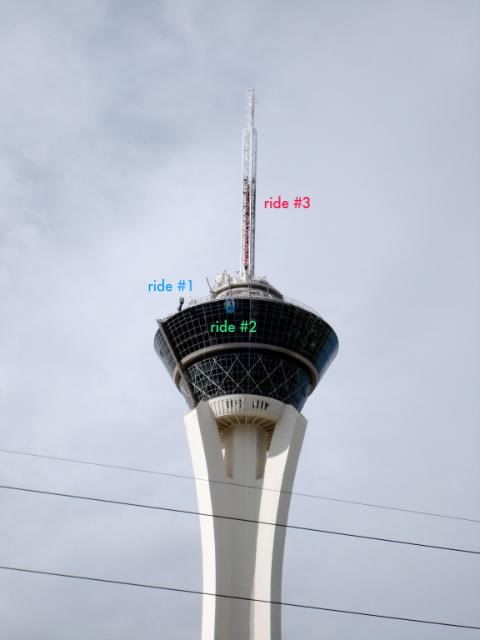 Here are some pictures from the Internet that show exactly what we went through.
Ride #1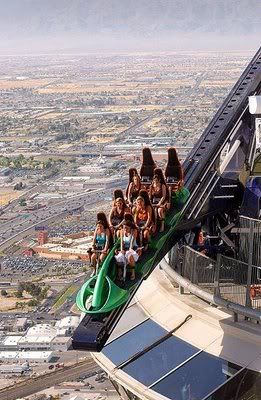 Ride #2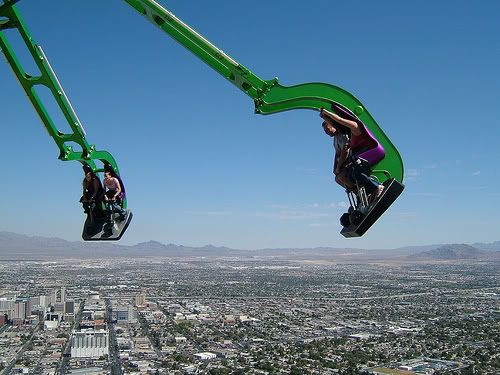 Ride #3 We were in line with helicopters and airplanes on this one.
I have never been so glad to step foot on land after going through that!
I will continue on now... we toured New York, New York and rode this roller coaster too.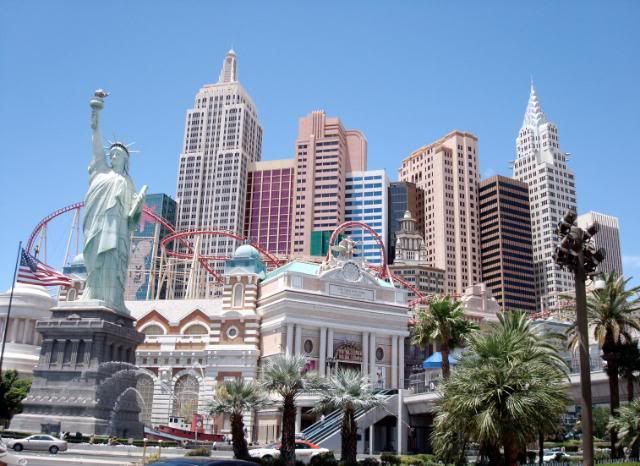 I wanted to eat this.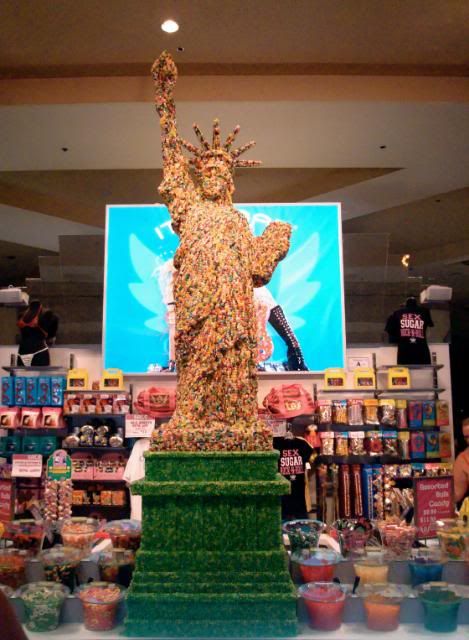 And it was so hot outside I could've have drank this.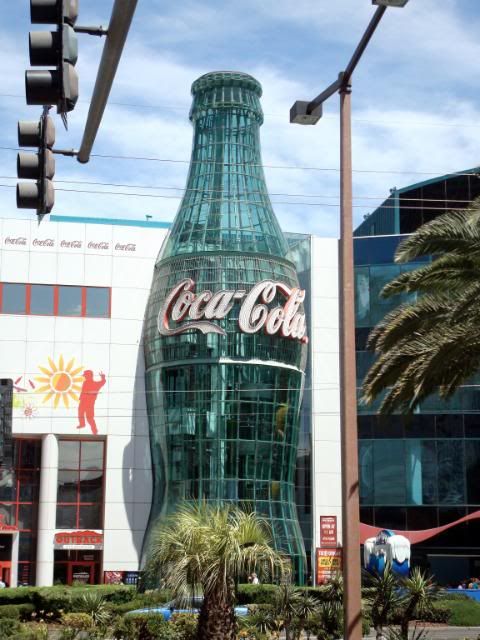 Mandalay Bay looked like a giant sand castle!
And we decided to take a picture in front of it.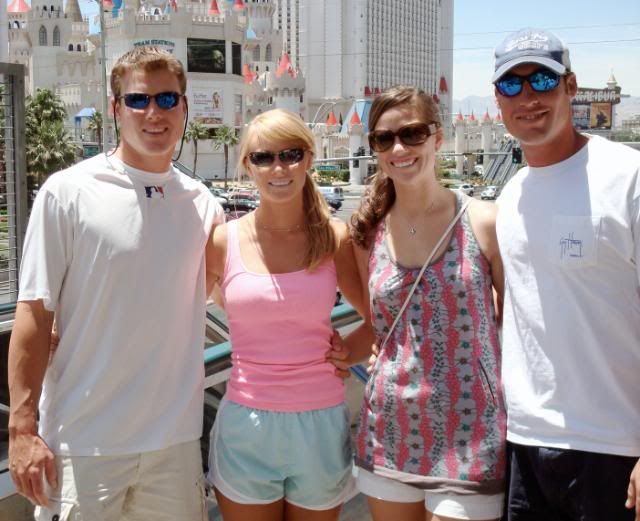 We ate at a DELICIOUS buffet and I obviously went to town!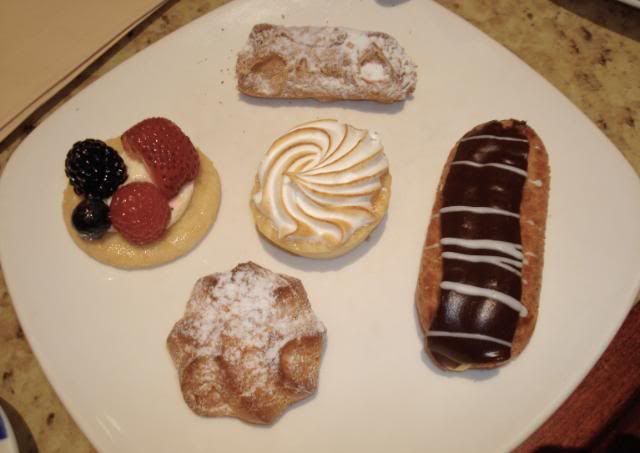 It kind of reminded me of our cruise food.
Overall, you can say that for the short amount of time we stayed in Vegas we saw as much as you could see and did as much as you could do! Here is a picture of the whole group and I do know that my eyes are closed but it's the only one of all of us so I have to put it up.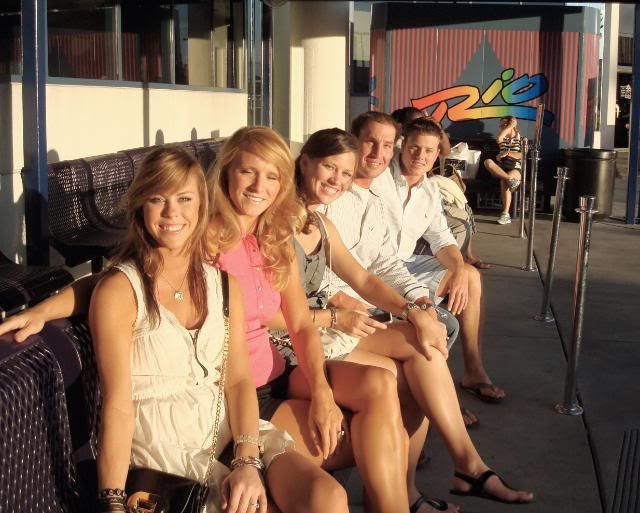 Looking at all of my pictures makes me wish I would've taken even more but we were blowin' and goin' the whole time I'm just glad I got these! And for the all the things I didn't get to photograph I guess I'll just say...
What Happens in Vegas Stays in Vegas!
(Y'all know I'm totally kidding)
Stay tuned for another blog post about our BEAUTIFUL road trip!