Do you remember reading a post about us going to a burger joint that Man vs. Food visited? Well we made a returning visit the other day, to Lindy's, and Brad decided to take on the challenge of the
O.M.G. Burger!
Here it is... a 12 patty burger: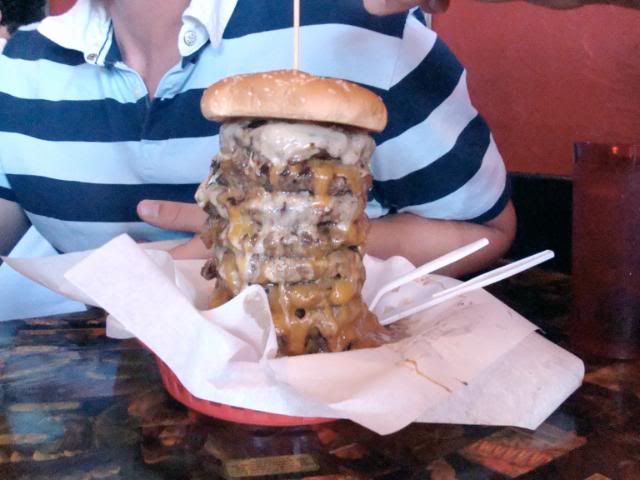 And Brad was feeling great and ready to go!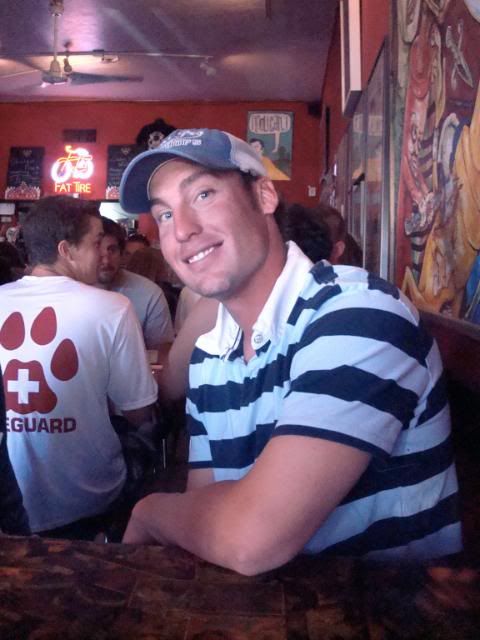 But then when it came time to actually chow down, he started feeling mixed emotions.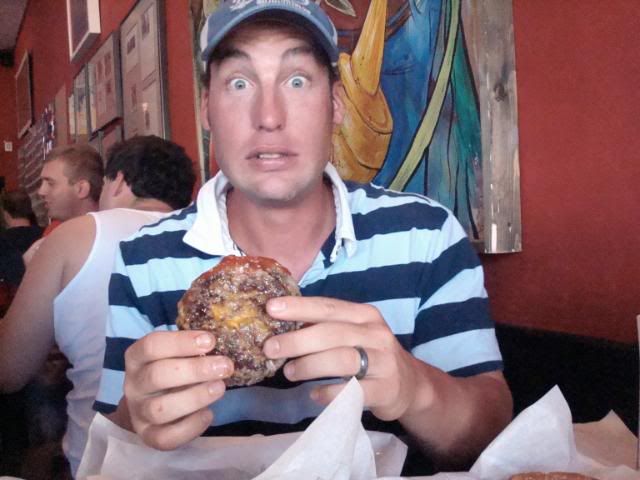 But he quickly got over his nerves and went to town.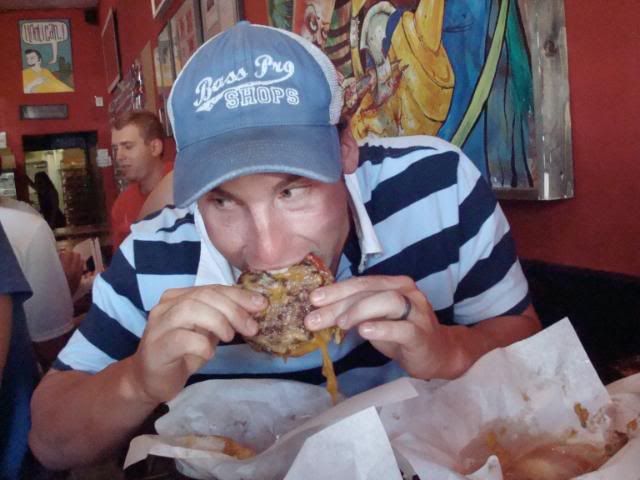 He divided the hamburger into four sections of three patties and used the ketchup to help it go down better.
Or maybe it was all the grease.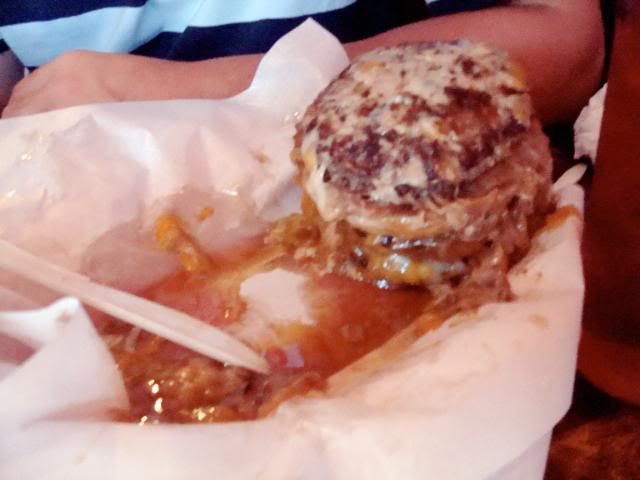 Aaron used his phone to time him and he ate the ENTIRE burger in...
He wasn't feelin' too good afterwards...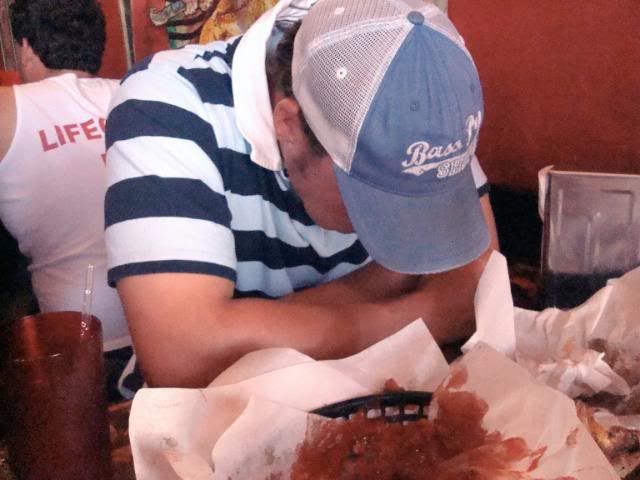 But here is the proof that he cleared his plate.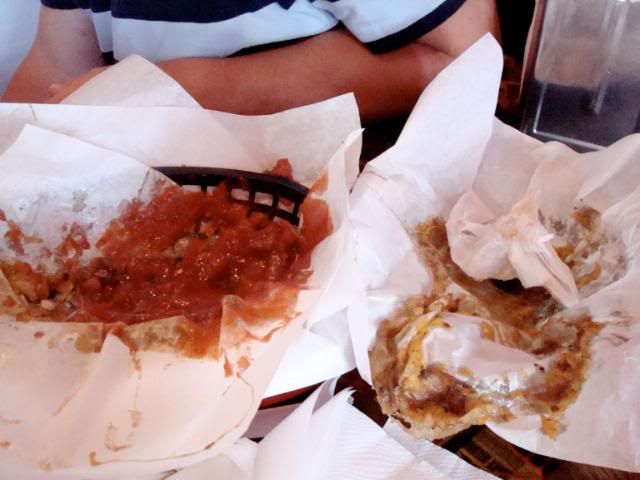 The reward was that his autographed picture made the wall of fame (and a gift certificate that he promptly gave away) and he can officially say he beat the time of the "Man vs. Food guy" by 20 minutes!!!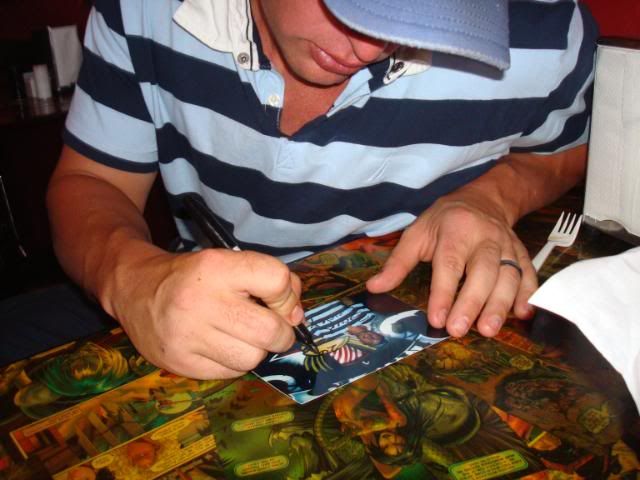 Even though he was full as a tick, he still had the energy to smile for a group picture with his cheering section. (The sign in the background really gives the place character, don't you agree? ;)
We are very proud of Brad and his accomplishment!