is going to the beach.
Well not really... But it might just be one of my favorites!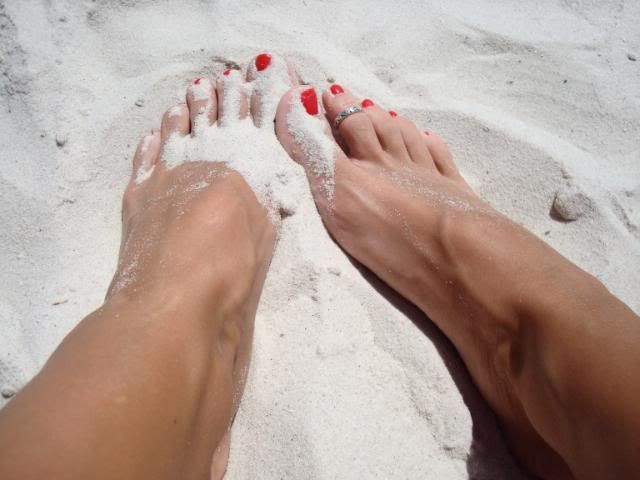 Mom and I took off to the beach while Aaron and Dad went turkey hunting last weekend. It was a beautiful day and we got
plenty
of sun! The smell of Coppertone, the smooth white sand between my toes, the sound of waves (made up of FREEZING cold water) crashing, spring breaker people watching, and a picnic lunch on the beach made it a perfect day for all of my 5 senses.
I picked up this stud on the beach another day last week...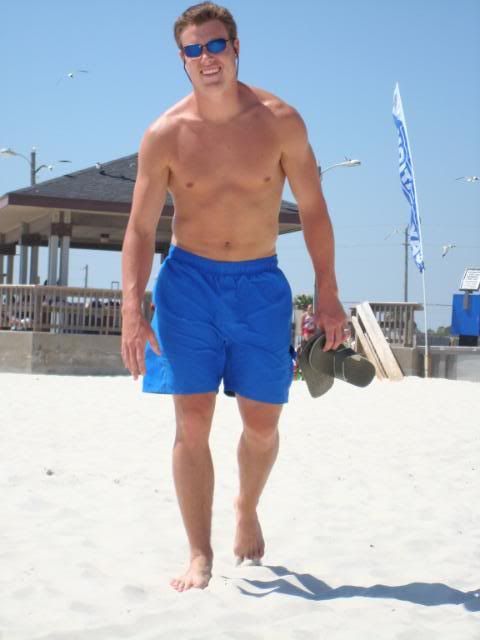 One day Aaron and I decided to eat at
Panini Pete'
s
for lunch. Food Network has payed many visits to this place and understandably so. It was delicious and we cleaned our plates.
We took one last little trip over to the in laws and ate lots of crawfish, visited extended family, shopped till we dropped, had a fish fry, and rode four wheelers.
I have been sitting at many a baseball games this week and not for the Colorado Rockies but for the Fairhope Pirates... my high school alma mater. Garrett, my cousin whom I love with all my heart, has been tearin it up on the field and I was so excited I got to watch! I saw numerous hits- many of them homers- and awesome plays that he made form short, second, and catcher- yes, he can play all over the field.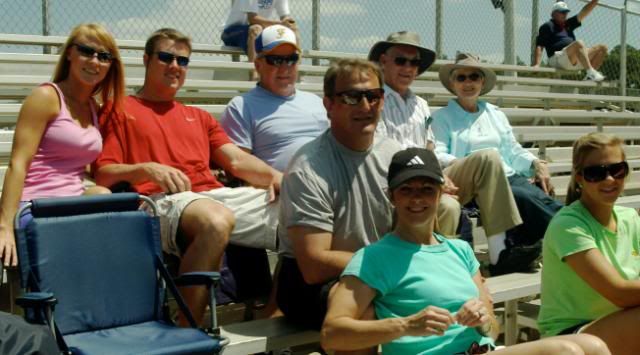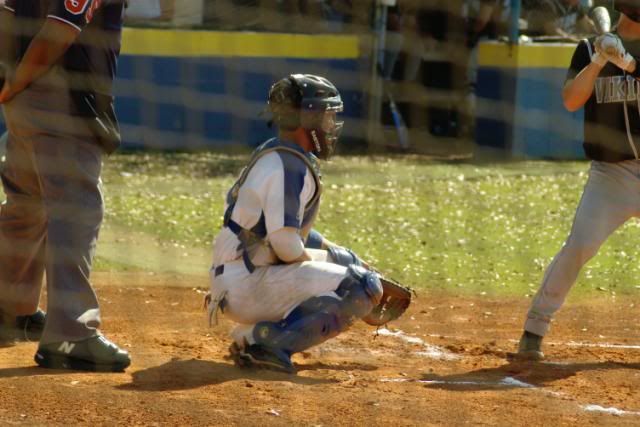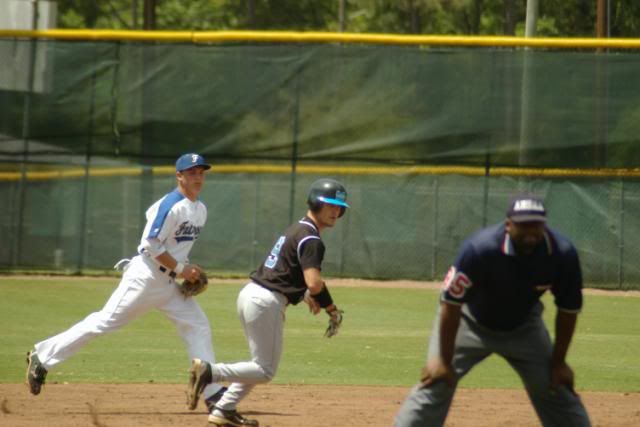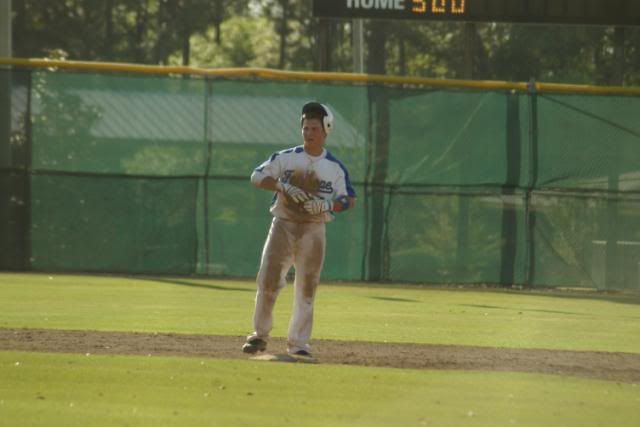 This is my baby cousin Gatlin and he deserves a picture because of how hard he plays "his" baseball games behind the bleachers with all of his little friends at the ballpark.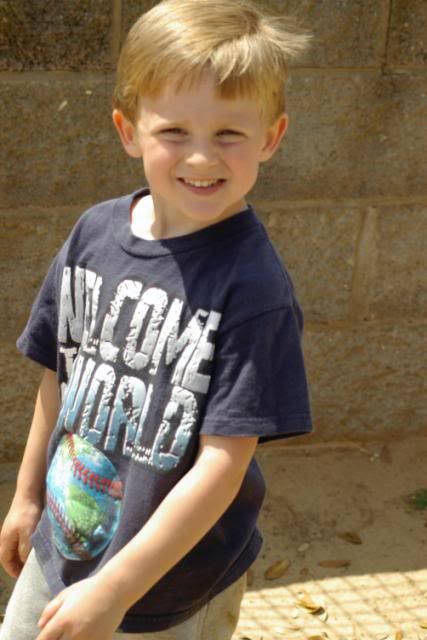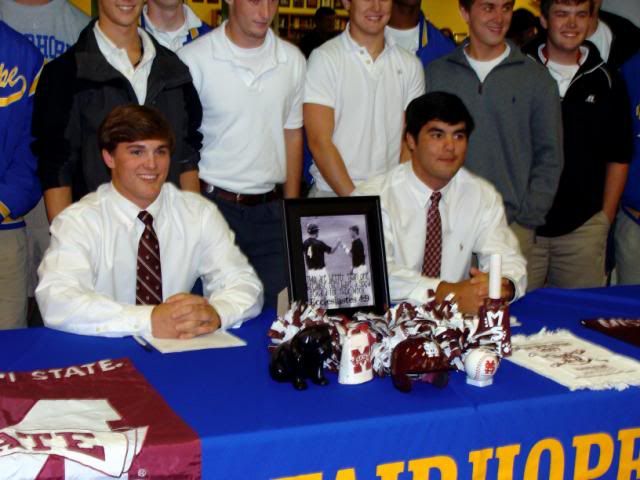 This is his senior year and therefore his last year playing baseball as a Fairhope Pirate. But that's ok because next year he will be playing as a
MISSISSIPPI STATE BULLDOG!!!!!!
And I couldn't be more proud!
Speaking of MSU, we took a little trip up to Starkville for Super Bulldog Weekend. And man did it feel good to be at Dudy Noble! Many of my most special memories of college were made at this field.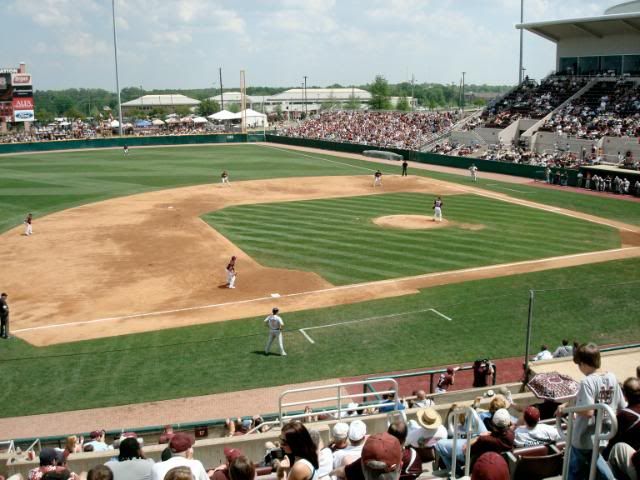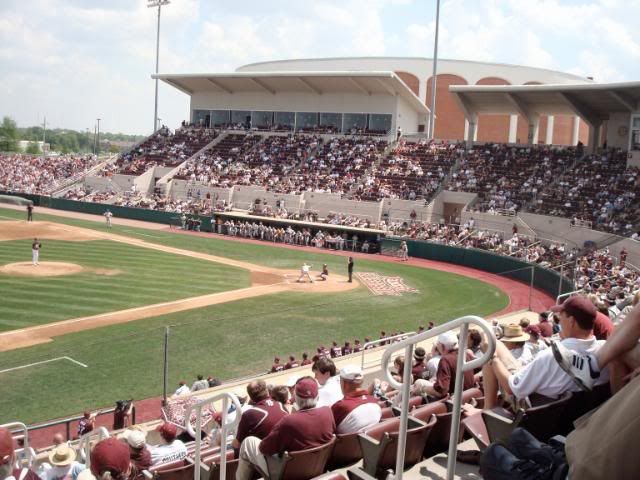 Here is a college picture I dug up from my archives.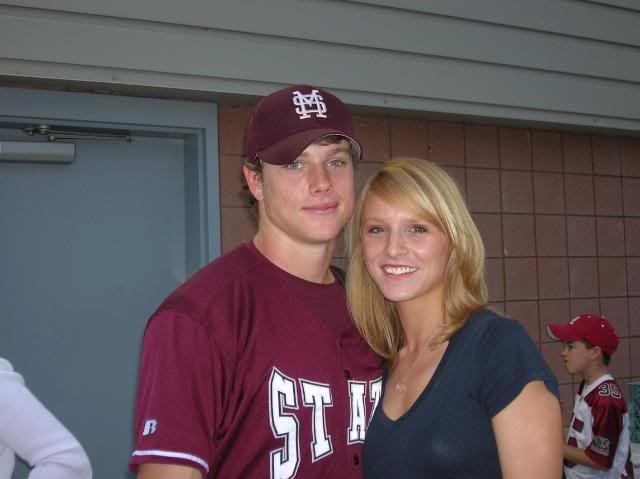 We also went to the Maroon and White game to see the football team scrimmage.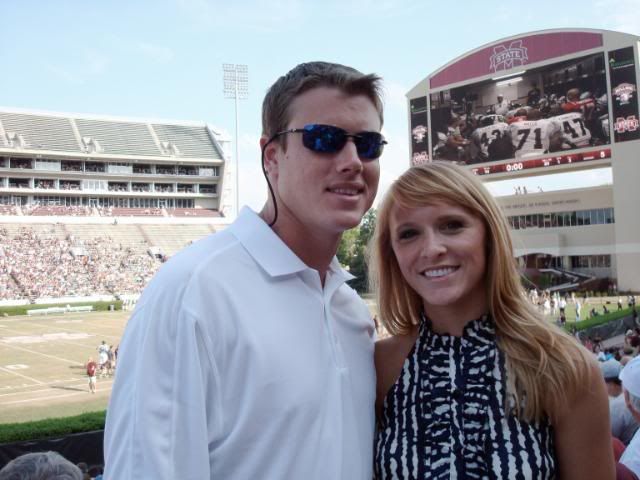 It was so much fun to be with the whole fam! AND Grandmomma and Grandaddy!
Overall, Aaron and I have been thoroughly enjoying our last couple of weeks at home. This week will consist of packing, packing, and more packing. So long for now!