Hey readers! I hope y'all had a fun and relaxing weekend! Mine was both and some "work" too. Our training is in its most intense phase and I am EXHAUSTED the weekends are for our very loooong distances, which works out ok since you don't have to do anything after... and all you want to do is lay around... and it's nice with the beach and the bay nearby.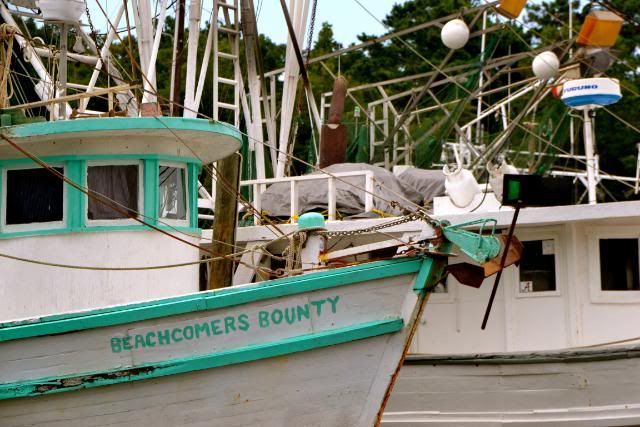 Courtney and Clay took us out on the boat and we had a nice little relaxing Sunday afternoon.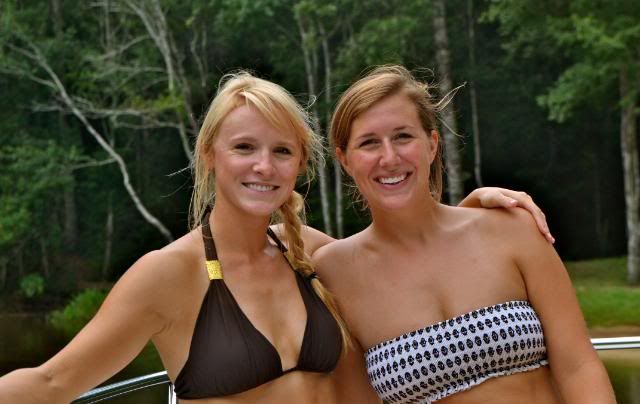 We took the paddleboat out too.
And the boys used it for fishing in the creek while we soaked up some sun on the boat.
We ate an early supper at Fly Creek Cafe and conveniently arrived and departed by boat!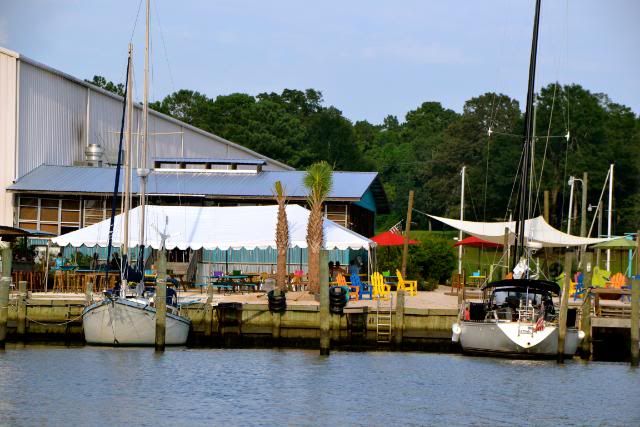 Life is good when the four of us are reunited again... We miss them when we're gone.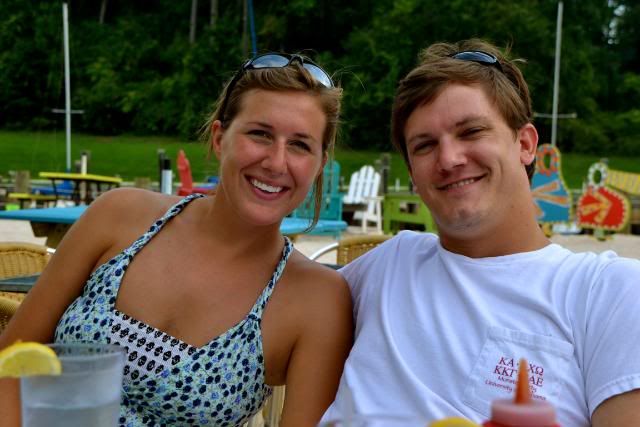 Overall it was a relaxing Sunday afternoon with good friends, good food, and good views.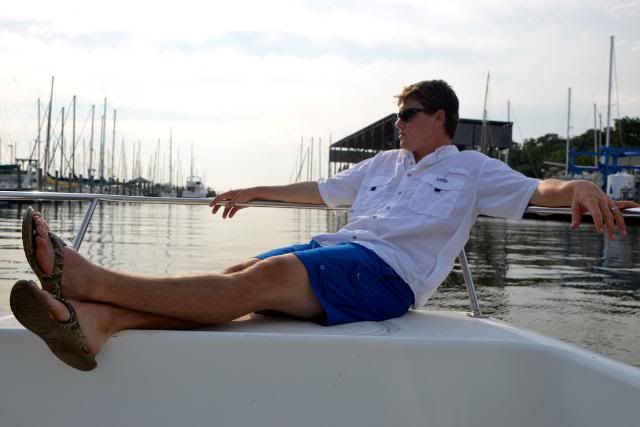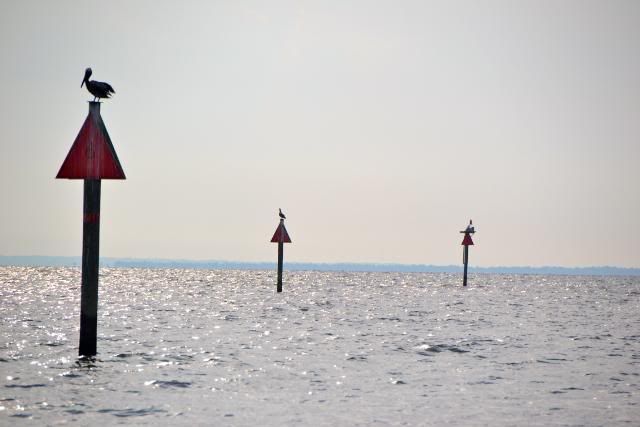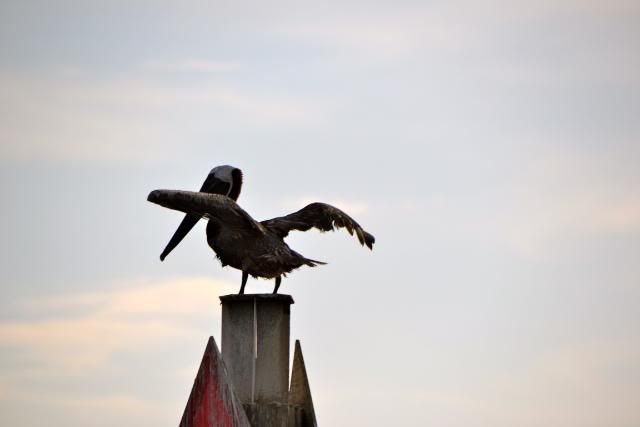 Well, I'm off.... but I'll be back soon to give you the update on Aaron's shoulder.
Happy Monday!