In a desperate attempt to escape the desert heat, a small group of us decided to spend the day at a waterpark. No, it wasn't the coolest, nicest waterpark we've ever been too but we could've cared less! It was something fun to do on a blazing hot Saturday afternoon and we thoroughly enjoyed the day!
Our group consisted of the boys: Aaron, Brad, and Charlie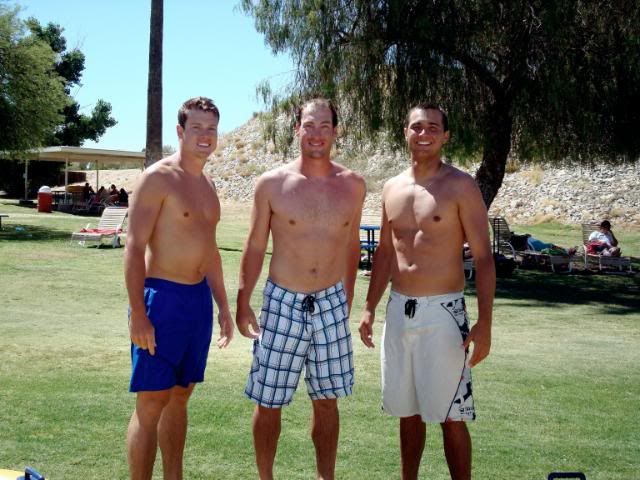 And the girls: Leah (who is Charlie's gf) and me. Emily, wish you were in this pic! Sarah, we wish you and Craig could've come :(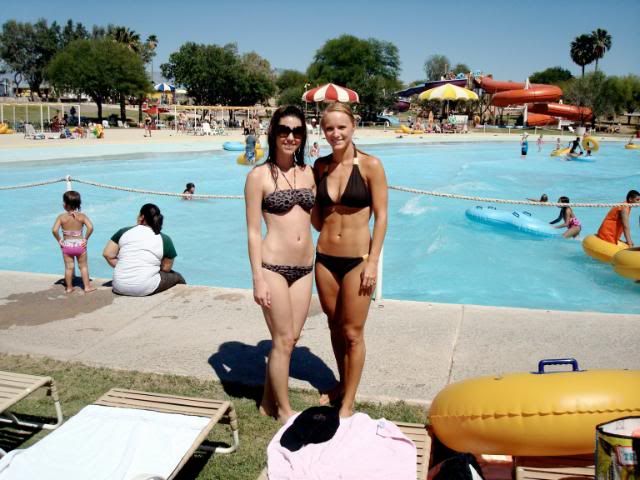 We rented tubes and floated in the wave pool and then decided to take on the slides. We made Brad go first.. Poor thing.
Then Aaron.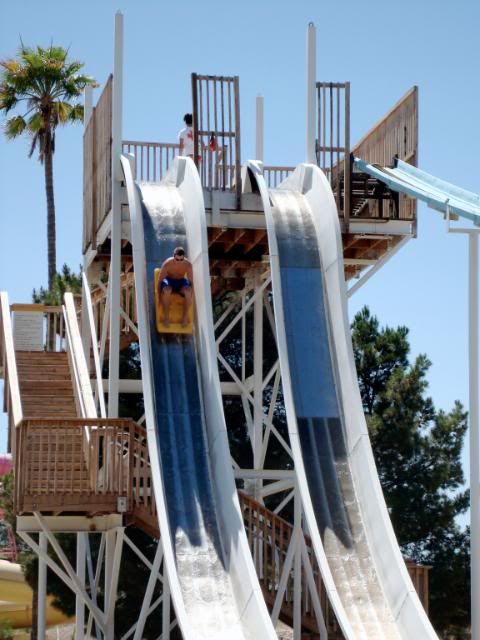 Then Charlie. (Notice he is in the air).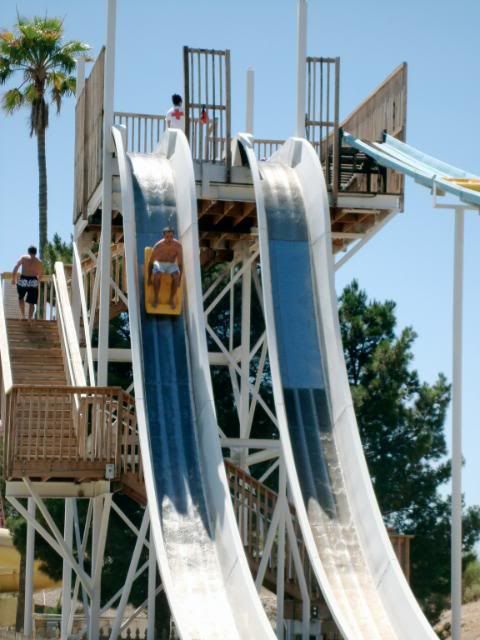 I was a chicken and went last... and I think you could hear my squeals from across the park.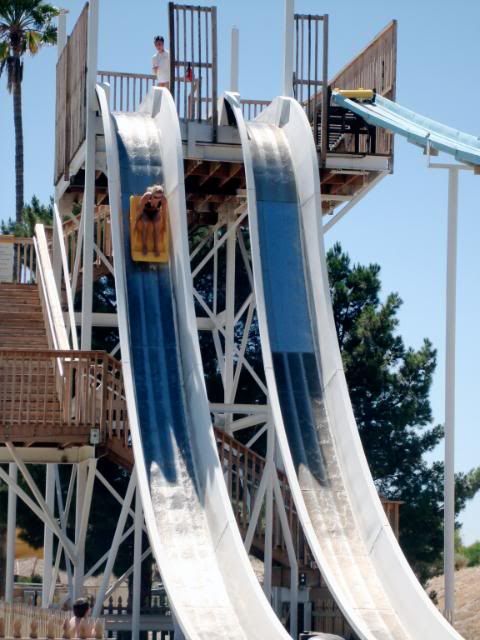 Leah was smart and didn't fling herself off a
freakin cliff
very steep slide and go airborne while in the process! Thanks for taking the pictures Leah!
It was such a fun day!